Essential Skills for Achieving Success as a Bookkeeper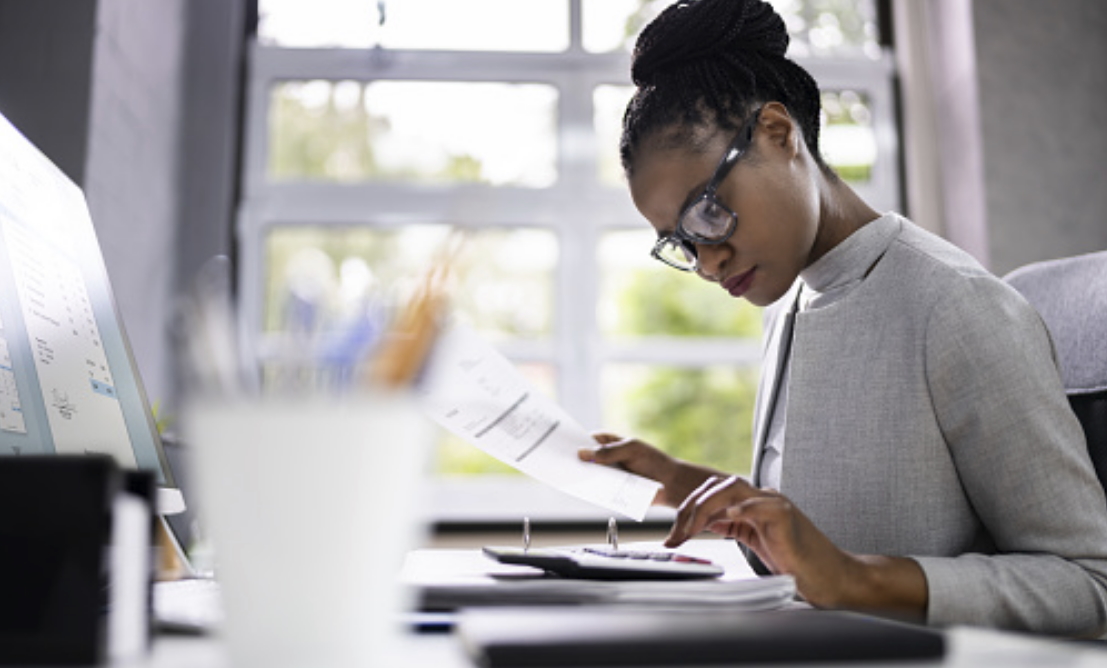 Bookkeepers are an essential part of any business, large or small. They keep accurate records and track financial data to ensure that a business runs smoothly and efficiently. This article will provide a brief introduction to the bookkeeping profession and explain what it entails.
A bookkeeper is responsible for organizing, keeping track of, and recording financial transactions within a company or organization. Bookkeepers play a vital role in ensuring the accuracy and integrity of financial records by analyzing information such as invoices, receipts, payments, payrolls, taxes, etc., then entering them into accounting software. They may also be asked to prepare reports or statements based on their findings which can be used for tax purposes or other decision-making purposes within the organization. Bookkeeper jobs are increasingly in demand in the current economic climate due to the importance of the role in ensuring financial accuracy and compliance.
Bookkeepers must have strong math skills in order to accurately process financial documents as well as good problem-solving abilities to identify any errors that may occur during the transaction process. Additionally, they must stay up-to-date with changes in tax laws or regulations that could affect their work so they can help ensure compliance with these rules and regulations. Lastly, they must possess excellent organizational skills to keep track of all documents related to each transaction accurately without losing important details in the process.
Job Duties and Responsibilities  

Maintaining Financial Records 

Preparing Financial Reports and Statements

Reconciling Accounts and Resolving Discrepancies
The duties and responsibilities of a financial professional are critical to any organization. From maintaining financial records to preparing financial reports and statements, a financial professional is responsible for managing the finances of an organization. Here, we'll look at three key job duties and responsibilities that a financial professional must perform: maintaining financial records, preparing financial reports and statements, and reconciling accounts and resolving discrepancies.
Maintaining Financial Records
Financial professionals are responsible for accurately recording all transactions related to the finances of an organization. This includes entering information into accounting systems such as general ledgers or bank accounts; reconciling incoming payments with invoices; filing tax returns; performing month-end close activities; tracking expenses; keeping track of assets and liabilities; producing detailed reports such as balance sheets, income statements, cash flow statement etc.; monitoring cash flow on a daily basis; performing cost analysis activities; providing advice on investment activities etc. Financial professionals must also ensure compliance with relevant laws and regulations in their respective countries or states.
Preparing Financial Reports & Statements
Financial reporting is another important task that falls under the job description of any finance professional. They are expected to prepare regular reports summarizing the performance of their organizations' finances over time.
Qualifications and Skills Required to Become a Bookkeeper
Bookkeeping is a critical role in any business, providing the financial record-keeping and reporting required for tax filing, budgeting and decision making. To become a bookkeeper, you need to understand the accounting principles that underlie bookkeeping. You must also possess certain technical skills and qualifications.

Education Requirements
Becoming a qualified bookkeeper typically requires some formal education or training. Most employers prefer candidates with an associate's or bachelor's degree in accounting or finance, though some may accept experience in lieu of formal education if you can demonstrate knowledge of the fundamentals of bookkeeping. Formal coursework covers topics such as double-entry accounting systems, accounts receivable/payable management, financial statement preparation and tax preparation software programs like QuickBooks® or Sage 50® Accounting Software (formerly Peachtree). Many community colleges offer certificate programs that provide students with practical training in specific software applications used by most businesses for their bookkeeping needs.

Technical Knowledge & Abilities
To be successful as a bookkeeper you must have strong organizational skills coupled with excellent attention to detail; proficiency with basic computer applications such as Microsoft Office®; understanding of key concepts related.
Working Conditions for Bookkeepers
Bookkeepers are an essential part of any business's financial operations. They manage daily accounting tasks, ensuring that the company remains organized and its finances remain in order. With their expertise, bookkeepers maintain accurate records and provide businesses with key financial insights.
However, many bookkeepers don't get enough credit for the hard work they do. Working conditions for bookkeepers can sometimes be difficult or unpleasant due to long hours, a heavy workload, and constant pressure to stay up-to-date on regulations and laws related to finance. In addition, because technology is constantly evolving in this field, many bookkeepers must not only keep up with current trends but also learn how to use new software programs or other tools as needed.
Working conditions for bookkeepers vary from one job position to another depending on the size of the business they work for and what type of accounting activities they are responsible for performing. In some cases, a bookkeeper may be able to work more flexible hours while others may need to adhere strictly to set office hours every day. In general though most positions require full time attendance in an office setting with occasional overtime when necessary during busy periods such as tax season or year-end closing processes.
Salary Potential for Bookkeepers
Bookkeepers are essential members of any successful business, as they are responsible for maintaining accurate records of financial transactions and preparing financial reports. As such, they play an important role in the success of businesses and can be highly sought after by employers. With their skills in demand, bookkeepers have the potential to earn a competitive salary.
The starting salary for a bookkeeper typically depends on experience, qualifications and job type. In general, entry-level bookkeepers usually earn salaries ranging from $25,000 to $40,000 per year. For experienced bookkeepers working full-time in higher positions or with larger companies, salaries can range from $45,000 to over $60,000 annually.
In addition to base pay rates for bookkeeping positions varied depending on experience and responsibilities assigned; there may also be opportunities for bonuses or incentives offered by employers based on performance or other criteria. Furthermore; some employers may offer additional benefits such as medical insurance and retirement savings plans that can help boost a bookkeeper's overall compensation package when considering the total value of employment benefits received each year.
When it comes to finding jobs as a bookkeeper; many will find work through traditional outlets such as newspapers or job postings online; while others may choose to pursue.
Conclusion
Bookkeeper jobs are an important part of any modern business. They provide the essential services of accurately tracking and recording financial data and ensuring that accurate records are kept throughout the year. With advances in technology, bookkeeping has become faster, more efficient, and more accessible than ever before. In today's increasingly competitive business environment, having a competent bookkeeper is essential for a successful business. Bookkeepers can make or break a company's finances and should be taken seriously when looking for qualified employees.