Marketing months: why your business needs a custom calendar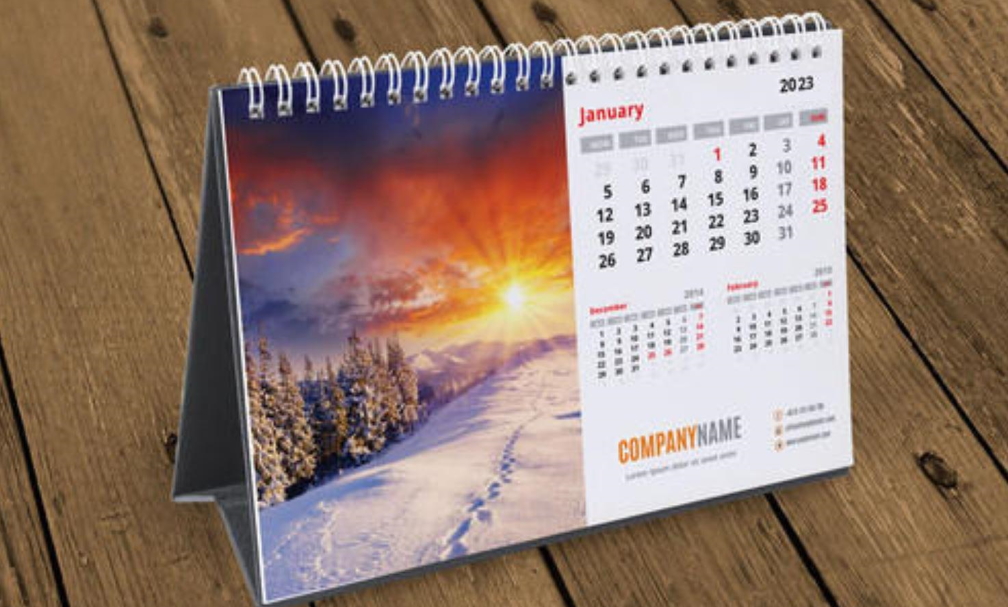 Okay, so the digital era has obviously taken the marketing industry to outrageous new heights, right? Between SEO, PPC, social media and email marketing it can be easy to forget that hard copy marketing is still as effective as ever.
Case in point: legendary custom calendar printing. Yes, these fabulous date telling devices are experiencing a grand resurgence, and can be found on the desks, shelves and walls of people and businesses all across this fine country.
But why are they such an effective marketing tool? What is it about them that makes them so desirable for brands looking to gain more exposure?
Let's find out below:
They provide your brand with year-round exposure
Your brand name and logo can easily be printed on every month, ensuring that you have an ongoing marketing tool that anyone who enters the room can chance upon on any day of the year. And, whilst it can be difficult to reach your target audience with digital marketing forms, this is one that simply sits static, doing its job and getting that job done with aplomb.
For example, you may have a restaurant and you want to advertise your cuisine. All you have to do is put a different meal on each page and people will see the delicious meals you have available - it's that easy!
It increases brand awareness
Most marketing is good marketing, right? Well, not really, especially in the digital era, where Sponsored Content rules supreme and it's always getting in the way of you enjoying your screen time! Conversely, this handy little marketing tool increases brand awareness without the worry of being too in-your-face about it.
All you have to do - or someone who has your calendar has to do - is pop it in its spot and allow it to do its job - it's that easy. This form of brand awareness creation is a winner for any business owner looking to combine their digital campaign with softer, less-invasive marketing tools, too!
It's so cheap to produce
Compared to other traditional marketing forms this is one of the most cost-efficient methods for business owners. When you consider that television and billboard advertising used to cost people an outrageous amount, it's easy to see why you might want to invest in this legendary advertising method. This, combined with a winning digital marketing strategy, is one of the most cost-efficient solutions you could have as a business owner, ensuring that you have numerous forms of marketing at your disposal.
It's easy & fun to create
This is actually one of the most enjoyable forms of marketing for the business owner, because it's easy and fun to make. You don't have to worry about tailored Instagram content every few minutes, and instead all you have to do is decide which awesome pics you are going to put in your calendar. Once you have decided all you have to do is give those pics to the custom calendar printing company and you will have your awesome design back in absolutely no time!
They are practical & people actually want them
At the end of the day, who doesn't love a good old calendar? The digital era couldn't strike them out, and that's because people love this charming addition to a home or business space. If you've been looking for an awesome-yet-cost efficient marketing tool for your business, then custom calendar printing is surely perfect for you!