How to Design an Effective Map UX for Your Website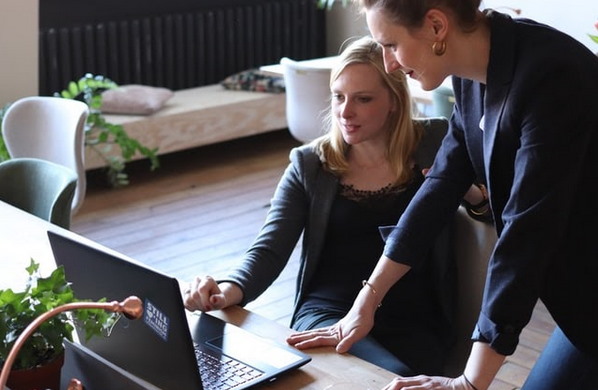 Maps are a great way to enhance user experience and encourage visitors to stay on your website longer. They offer a simple method of showing dynamic details about your services. This is why including a map in your website's general design is so important.
While maps can be a useful tool for informing website users, more map data does not necessarily equate to a better user experience. If your map has an excessive number of attractions, readers may become quickly overwhelmed and leave your website or app. Understanding what information is crucial to the user can help you create a map design that attracts visitors to your website or mobile application. In the end, it will assist you in giving the users the exposure they require.
So How Can You Use Maps to Improve User Experience on Your Website?
1) Navigation & Direction
Maps have been used for navigating and giving instructions for antiquity. Entering exact information about your current position and your destination is made simple by interactive maps. You can choose the prefered mode of transportation as well. The map then provides recommendations for various routes and an estimated arrival time. While these are all excellent features, you also need to know what features your users actually need.
2) Showing Relationships & Geographical Trends
Maps can be used to display connections and patterns in a particular geographic area. The map indicating which political parties are in control in particular regions is a good example that you will see in every election in any western country. If you utilise a static map, the data will be out of date as soon as the map is published, so you must update the map in real-time.
3) Display Points of Interest. (POIs)
Additionally, sites of interest in a specific area are shown on interactive maps. An overview of well-known points of interest appears when you open a map. You can see more information about places that aren't represented in the overview by using the zoom option. This guarantees that the user only receives the information that is required based on the zoom level.
What else? When you zoom in on a given location, you may see nearby parks, eateries, bus stops, and universities. More details, including their operating hours and busiest times, user images, ratings, and links to surrounding destinations and features, are available by tapping on these locations.
How Do You Improve Interactive Maps?
Here are four suggestions to make your maps more informative to website visitors and more effective.
1) Keep It Secure to Ensure Brand Trust
When making maps, abide by GDPR (General Data Protection Regulation). A European law known as GDPR provides citizens with legal protection for their personal data. Before processing any personal data, make sure to get the users' permission. You should also have a retention policy in place for any information that can be used to identify specific individuals. You risk a fine of up to 20 million euros or 4% of your yearly global revenue if the interactive maps on your website do not adhere to GDPR.
Make sure your website's maps are brand-oriented as well. The colours used in your company's branding could be incorporated into your map design. It will assist you in earning customers' confidence to employ your services.
2) Use the Right Type of Map
It's critical to take your users' demands into account when deciding what kind of map to employ. Consider carefully what information your users require and the most effective way to convey it. For example, a point of interest style map rather than a heat map should be used in a travel app. People want to know the well-known POIs and important information, like the opening and closing times.
3) Avoid Unwanted Pop-ups
Users will become quickly irritated with unwanted pop-ups on your website or app and will "bounce off" it in a matter of seconds.
4) Avoid Auto-Geolocation
Auto-geolocation may seem wonderfully convenient, but it can actually cause some serious issues. If the auto-geolocation has any glitches, it could give erroneous and misleading results. Therefore, it's advisable to request the users' own location input.
In a word, making interactive maps that satisfy the demands and preferences of your consumers may be essential to the success of your company. Take surveys to learn more about users' specific needs so you can work to meet them. 
Ensure that the map on your website and/or app provides a five star user experience by getting in touch with an award-winning Gold Coast website design company that specialises in UX design, website design and eCommerce web design.