10 Reasons to Consider Social Media Advertising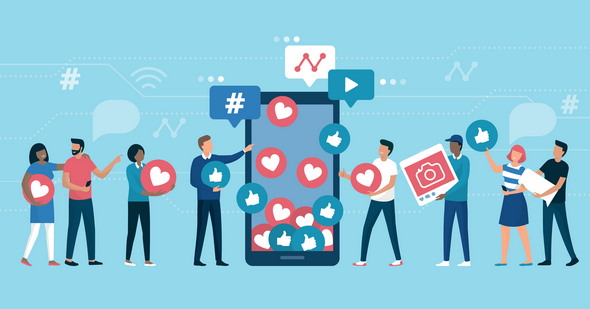 These days, social media is extremely popular with people of all ages, and its significance is only growing. Anyone with access to smartphones and an internet connection uses some form of social media. People have (for better or for worse) started spending a lot of time online. While a few decades ago it was television that capitalised on people's time and energy, now it is different social media platforms.
In such a scenario, it is effective for businesses to consider new and original ways of advertising that can keep up with the changing social landscape. Social ads are a very effective way of marketing, and businesses can use them to achieve many different marketing goals. These can help you target specific audiences and convey your company's profile and ethos. We have put together a list that explains why it may be beneficial for you to consider advertising on these platforms. We hope you find these useful! 
Social media advertisements don't cost much at the end of the day, especially when you juxtapose them with other more traditional methods of advertising. So you can develop and set aside a fixed budget every month and stick to it – a great way to keep track of and ensure more profit!
Further, as the number of advertisements you want to create and how frequently you want to display them is entirely up to you, your budget can be whatever you want it to be and whatever you can afford (dependent on your industry). This leaves a lot of room for flexibility. 
As we have discussed, many people use social media apps, so clearly, this contributes to your outreach. This approach will work especially well if you are trying to communicate with younger audiences! You can increase your conversion rate and secure a large number of clients. If you juggle various other responsibilities, you can always enlist the help of a social media marketing agency that has personnel trained to help you deliver the best experiences to your clients. 

If your goal is to offer very specific products, you can tailor your advertisements for specific audience groups. You can do this by predetermining the characteristics of your target demographic based on gender, age, language, or socioeconomic factors. Different people will react differently to products and services. You can spend time understanding these variables until you reach a comfortable strategy that interacts with varied groups and target audiences. 

With ads on social media (especially in a visual form), people are sure to come across your brand. If the ad has been designed to catch the eye and grab attention, it is more likely to be saved or remembered. All this increases the chances of more people visiting your site or engaging with your products. 

As time goes on and the frequency with which your ad engagement increases, audiences will come to identify your brand more easily. This approach increases the likelihood of trusting your products and services. The more connected clients feel, the more likely they are to engage with you. Further, if your ads show up on certain popular or well-loved social media sites, clients have the potential to subconsciously associate you with these platforms, making them more keen to give your company a chance. 

Promote Great Customer Experiences 

You can use this opportunity to give your clients a positive customer experience on a completely novel platform! You could even think of creating an account explicitly dedicated to customer service, improving the perception of your brand in the market.  

Understand the Competition

This approach can also prove to be a great learning opportunity for you! You can study different types of strategies that are employed by other businesses and you come across one that is conducive to a healthy interaction with audiences and growing profits, you can include that in your own business model. 

Explore Customer Insights 

Many social media users are not shy to express their preferences these days through comments, videos, or other forms of interaction. Considering this feedback, brands can understand what the audience needs. So know their expectations through these platforms and then integrate these into your marketing strategy and guarantee that your products can meet these demands and cater to their requirements. This strategy will be great for the impression your brand or company is trying to make!

As more people learn about your brand – by either coming across it online or hearing about it from friends and family who have interacted with the ads, website or company, your business will only grow. And in turn, your inbound traffic will progressively increase. 

As you expand, you can consider working with different types of social media influencers. They are celebrities in their own right and often have a huge and loyal fan base. If they leave positive reviews about your brand, it will significantly improve sales and profits and greatly influence your brand credibility.
Social media can be a powerful tool for your brand, make sure you consider it in your advertising mix!