XR Firms Collaborate to Further Develop Real Estate on Blockchain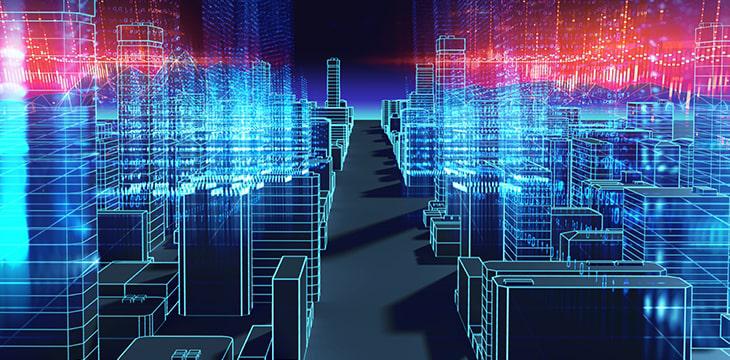 Forward-thinking companies are preparing for what the post-pandemic world would entail. The COVID-19 outbreak has led to a global economic crash, one never before seen since the two world wars. People have changed the way they shop, play, work and socialize as daily activities shift online due to the fear of contacting the deadly virus. Most businesses have been negatively affected, with bankruptcies being declared everywhere. Some industries have benefited from this online shift and have widened their markets. However, many of these businesses were not prepared for the massive spike in users and generated data, and servers crashing has become more common.
Aside from resolving past issues, being able to deliver next-generation products and services is at the crux of every company that wants to get a share of the future digital market. And this is why two firms pioneering new technology have teamed up. Transmira, Inc., a Raleigh-based company building experiential (XR) technology on blockchain and Kognition, a Philadelphia-based firm advancing artificial intelligence (AI) technology for commercial property, have engaged in a partnership to better improve and develop intelligent architecture and smart cities on blockchain. XR is the combination of augmented reality (AR) and virtual reality that creates a 3D twin of the world's geography, infrastructures, landmarks and real estate on blockchain.
"We are very excited to announce today's partnership with Kognition as part of our growing XR consortium of companies. With our Omniscape technology and XR platform, we bring location to life using AR and VR technology, AI-driven holograms, data visualization, interactive content, as well as unique monetization capabilities. This creates new revenue streams, engages consumers and completely changes the way we interact with each other, as well as with our work, play and social spaces. This is a tremendously important initiative that is set to change the face of cities all around the world, with game-changing potential for a variety of industries and use cases, as we build our planet in a more intelligent and sustainable manner," Transmira founder and CEO Robert Rice said about the partnership.


Imagine Pokémon GO, but with replicas of the exterior and interior of buildings, and wherein avatars can go inside buildings and interact with other avatars geo-located within this virtual world. What's more is that Omniscape not only boasts of intelligent architecture and smart cities, users can also earn real money and redeem free gifts and vouchers in the real world. For a small amount of 2 or 3 USD, users can buy real estate on blockchain and own it for two years. As long as they own the virtual property, they earn money whenever brands and businesses decide to place content or advertise on it. People can strategize and buy famous structures and landmarks in order to earn more.
"The exciting part of integrating Kognition's AI with Transmira's XR technology is the opportunity for truly end-to-end digital transformation of a venue, as well as how users interact with and engage with the space. This holistic approach is the future of smart spaces and truly amplifies the power of our smart building AI, resulting in enhanced customer experiences, streamlined operations, cost-effective security controls and most importantly, safer spaces for people," Kognition co-founder and CEO Matias Klein added.
This is all made possible because Omniscape is built on the massively scalable Bitcoin SV blockchain that can accommodate big data and microtransactions. All in-app actions are immutably and chronologically recorded on this public distributed data ledger. Distributed means that all nodes or miners on the Bitcoin SV network have a master copy of the data, making it nearly impossible for data to be manipulated or lost. This ensures transparency and integrity of data. The average cost per transaction at present is at 0.0067 USD, and it is expected to be lowered when nanotransactions become available.