Kartra News: Some Of The Latest Updates Explained
Written by

James Canzanella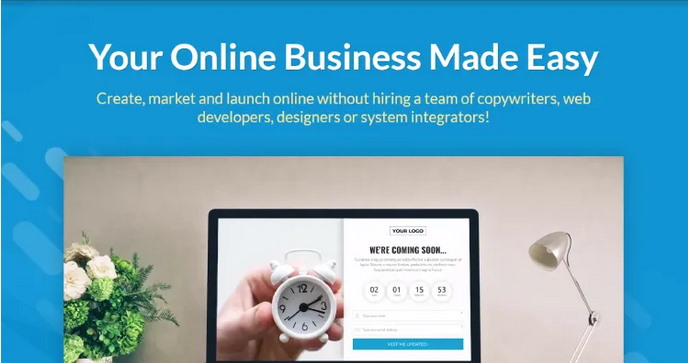 The previous year has been quite a busy one for many online businesses, especially for Kartra, the company that offers an all-in-one builder for online entrepreneurs. Kartra, as a company, has brought in thousands and thousands of happy customers and they seem to be rolling with that positive trend.
Up to a month ago, this company has released quite a few features which you'll see as you continue reading on. So if you're not familiar with Kartra and the new features that they have to offer, then you're going to want to see this.
The Newest Kartra Features And Updates For Customers
Before beginning, these updates will be made available for every customer that uses Kartra. So even if you haven't gotten to test this software out yet, you'll find these perks on the inside of the platform when you get started.
First, let's talk about a quick promotion that Kartra recently ran. Despite the fact that it ended early, there's still a way to get your hands on this generous offer.
30 Day Trial For Kartra
This is the first big news that comes along with Kartra, and it's probably the least known. Normally, Kartra comes along with a 14-day trial that also costs one dollar to use. However, Kartra ran a special promotion where you can extend that trial from 14-days to 30-days.
Unfortunately, that promotion ended quickly, but there's always a silver lining. According to a reliable source, there is still a method that allows you to still
try this software for a full month
. It's unknown how long you'll be able to acquire your extended trial for, so keep that in mind.
Kartra Calendars: New Maximum Booking Range And Formatting
Kartra is one of the few sales funnel builders that also comes along with the ability to utilize calendars for scheduling important sessions, meetings, and appointments. So continuing on with the uniqueness of calendars as it is, Kartra has also released a brand new feature which is called the

Maximum Booking Range.
The Maximum Booking Range is a feature that simply prevents your users and customers from setting their appointments way too far forward in the future. After all, you don't want to book an appointment with a client a few years done the road. For most circumstances, that just wouldn't work for either of the parties.
As Kartra explained in their update, this new feature is now available for both the recurrent and consultant type of calendars that Kartra currently allows with their software.
Aside from the new Maximum Booking Range feature, Kartra continues to press forward with their calendar updates when it comes to the display format that you get to utilize. While this isn't the biggest improvement in the world, it shows that Kartra pays attention to the little details and what their customers would like to see on the platform.
Kartra API And Zapier Integration With Calendar Events
Kartra has shown a lot of love to their calendars feature in the last month or so, and Kartra recently added another update when it comes to using calendars with Karta. According to Kartra, they have extended the capabilities of their outbound API as well as the Zapier integration.
This is great news, simple because Zapier is a very flexible integration tool and can now include specific Kartra calendar events such as appointments scheduled, completed, or canceled.
This also means more automation and less work for the customers of Kartra when it comes to using their calendar feature.
Older Kartra News
These are just some of the newer improvements that this platform has recently introduced. You can also consider updates like this a very big reason why so many people love using their platform for their business needs.
In case you missed out on what they've also released in the past year, here's a quick look at a few of their older updates.
Kartra Email Composer
Sending emails should be a simple process, and so should creating them. Thanks to the email composer that they added in, you can now arrange the contents of your emails with their easy to use, drag-and-drop interface.
Highlighting Your Favorite Fonts

Here is a micro-upgrade that seems very mundane, but it can save you a lot of time when using text on your landing pages and sales funnels. This feature allows you to select and heart your favorite fonts from their dropdown list. The reason this is so helpful is that they have quite a lot of fonts to pick from, so being able to select your favorite font quicker will save you a lot of time.
Color-Coded Transactions
This last feature is yet another micro-upgrade that helps with the aesthetics of the payment that you receive. Now, instead of looking for who is still active, whose payment failed, or who canceled. All of the transitions are color-coded which allows you to take a glance and quickly figure out what you need.
Those are just a few of the latest Kartra updates in the past few months or so. Stay tuned and be on the lookout for updates in the future from Kartra, as they seem to never stop improving upon the features and tools that they offer.