Material Options for Desk Furniture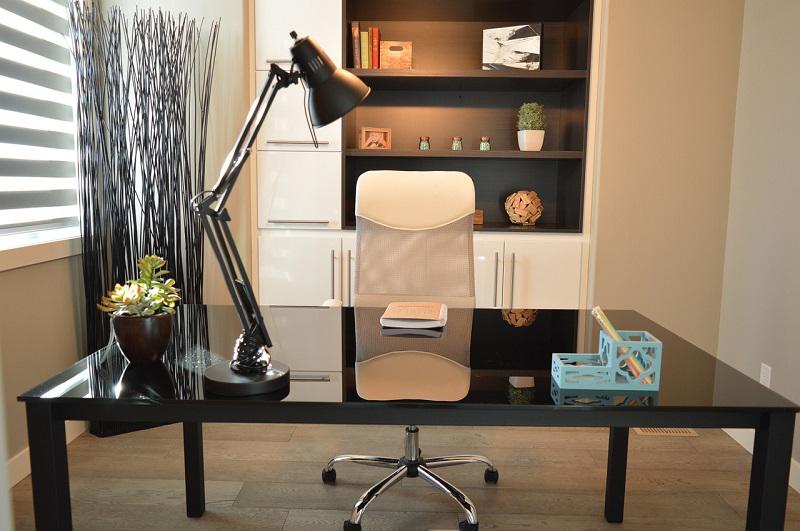 Your work desk shows how serious you are towards your profession. A well-organized, good quality desk is a sign of your reputation and professionalism. A cheap quality office furniture will ruin your image and repel your clients and customers. Different materials have their own pros and cons, and you need to buy the one that best suits your requirements, preferences and budget. Here, we are going to inform you about some of the most popular material options for desk furniture.


What Are the Different Materials That You Can Choose for Making Your Office Desk?


Metal: You would commonly see legs, table bases and frames of furniture made of metal. But these days, metal is also being used as the primary material for overall desk furniture. This kind of furniture is often made up of sheet steel. The sheet is cut and bent in the shape of a box, then its edges are bent to make tops and shelves. While selecting metal furniture, you need to give due attention to the thickness of the sheet. It should not be too thin, as it will not be able to hold up properly. Thick sheet is strong, durable and resistant to dents and deformities. Although metal furniture can be more expensive than wood ones, it tends to last longer too. Metal furniture often comes with a warranty of 10 years, which testifies its strength and durability. However, you should be careful that you choose steel or aluminum or a combination of both, to make the furniture rust-proof and as they are malleable, they can be changed into any shapes that you want.
Wood: Wood is the most common material used for making desk furniture. Wood furniture can be made up of plywood or solid wood. Plywood looks visually attractive and aesthetically appealing, but solid food is more durable and sturdier. Most common types of wood are oak, cherry, walnut, mahogany and maple. Their color may range from deep red to light ash. Furniture from plywood is easier and faster to make, but solid wood is stronger and can be customized to give high class look to your desk. On the other hand, plywood conserves timber, while making furniture from solid wood leads to significant wastage of resources. You can opt for wooden office desks with mobile pedestals, wooden drawers, single or double shelves depending on the usability and storage necessity.
Plastic: As compared to metal and wood, plastic is cheap, stylish and comfortable. If you have limited budget, then desk furniture made of plastic would be your best option. However, plastic furniture does not last long, and it tends to fall apart within a couple of years. Although great furniture designs can be manufactured with plastic, it does not match the feel and look of metal and wood furniture. You can find plastic furniture in a myriad of colors and designs, and you can easy use them to change the aesthetic value of your room. You will find a variety of latest styles in the market these days, but overall, plastic furniture does not look as elegant and high class as wooden furniture.
Laminate and Composite: Desk furniture made up of composite materials and laminates is available in a variety of designs and styles. A laminate desk looks much similar to a wood desk. If style does not matter to you the most, but you need a desk with maximum functionality, then a composite or laminate desk with wood finish will be your perfect choice.
You can now get office desk furniture materials that can be assembled and customized to make the best office desk of your choice. The designs can be handpicked to have an overall positive impression on your employees.
Author Bio: Hi, I am an expert writer, blogger and shared his experience by providing innovative and useful information for desk furniture which help readers to get more idea.