Tips to look good in Malibu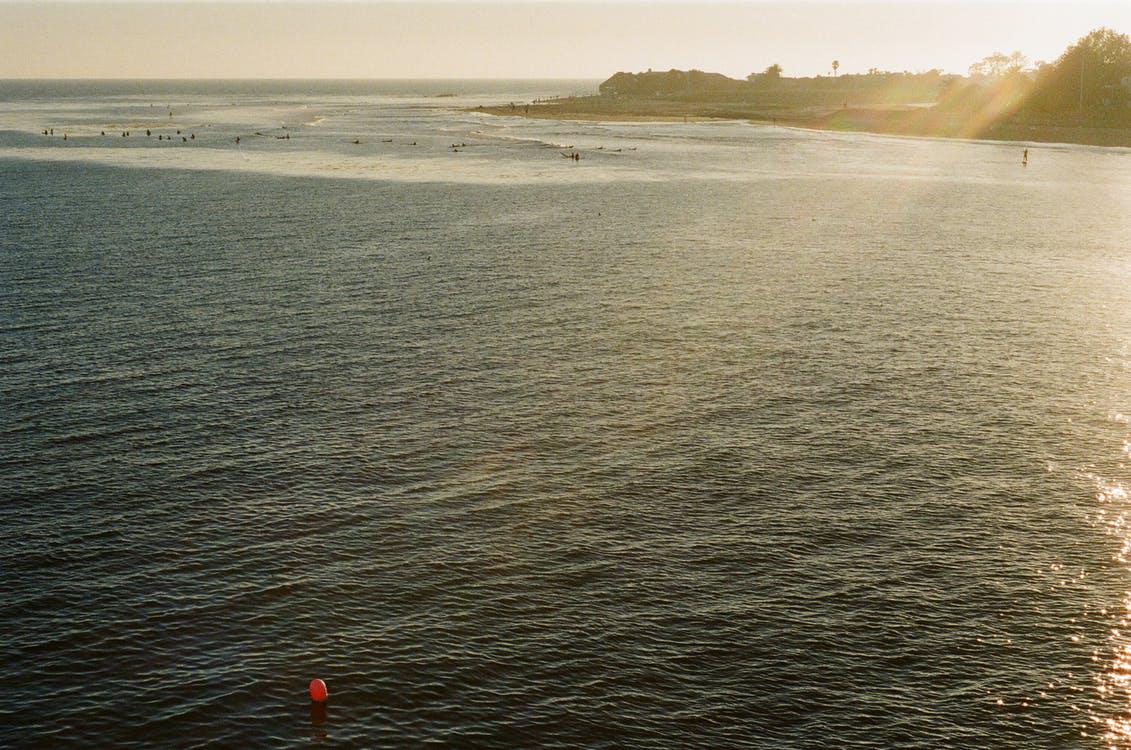 If you're planning a trip to Malibu or relocating to this splendid Californian beach city, a wardrobe change is in order! In Malibu, you need to dress up like the Californian girls. The style revolves around sexy Malibu bikinis and long blond, beach-ready waves.
The dress code is bohemian, effortless and free, and you need to create a wardrobe that offers versatility. Californian girls are known for their signature style, comprising of sun-kissed hair, a gorgeous bronze tan, and solid basics. Channeling their style doesn't require much effort as you need to focus on developing a carefree ethos towards fashion.
All you need is a mighty foundation of versatile and functional clothing essentials to shine bright under the sun. You need a sexy beach-ready Malibu bikini, some sassy overalls, heaps of basic white t-shirts, and a lot more. Allow us to walk you through some styling tips to look good in Malibu without breaking the bank.

Are you ready to get started?


Basic White T-shirts
Basic white tees are the ultimate style staple to rock in Malibu, for they allow an effortless chicness. These versatile delights are a vital part of the Californian dress code and offer immense functionality. Californian It girls swear by basic white t-shirts, and they stock them up in a wide variety. Feel free to stock up on basic white neutrals and loud graphic designs.
These delights can be paired up with anything and everything in your wardrobe. For instance, you can flaunt them with pencil skirts, overalls, skirt-alls, wide-leg pants, denim jeans and a lot more.


Golden Beach-ready Waves
Californian fashion is all about sun-kissed blonde locks styled in messy beachy waves. This hairstyle is effortless to maintain and yet, it strikes all the right chords of glamour. If you already have blonde hair, you can always undergo golden highlights to create a sun-kissed look.
If you're a brunette, a blond hair transformation may not be necessary, but it would be a remarkable transformation. The beachy waves are the easiest hairstyle to flaunt. All you have to do is tie up your hair in lots of braids and go to bed. When you wake up, open up the braids and give the curls a structure with some heating tools.


Traveling or living in Malibu is all about enjoying the beach life and tanning under the golden rays of the sun. You need a beach-worthy bikini to flaunt your curves with a bold, sporty attitude. We cannot think of a better statement than the Malibu bikini by Bond-Eye.
A sassy and sports luxe statement, the Malibu bikini comes with a crop top featuring a flattering scoop neckline. The low back is utterly sensual, while the matching bottoms can be worn high or low, depending on your style. This minimalist crop set allows you to flaunt an athleisure-inspired beach statement that is versatile and functional.
If you're invited to a beachside party or a volley-ball session, just wrap a sexy sarong, and you're good to go!


Denim for Days!
Denim is indeed the hottest fabric on the Malibu and Californian trend radar, and it is an absolute must-have. From denim jeans and fringed shorts to mini-skirts, overalls, denim jackets and much more. You need to stock up on denim to flaunt beach-worthy looks and run around town looking effortlessly chic.
Be sure to invest in at least three pairs of denim shorts, and you can flaunt these with cotton tees, bohemian blouses and much more. Denim overalls are also highly functional for all your daywear statements and trips to the mall.
When it comes to shopping for denim, be sure to prioritize pieces that feature heavy rips and distressed patches. These have a special place in a Californian girl's wardrobe, and they look utterly and insanely bold.


The Bohemian Dress Code
From flowy dresses to beautifully embroidered blouses-the bohemian dress code has much to offer. Malibu princesses simply cannot imagine their wardrobe without flowy white dresses and bold thigh-high slits. Whether you are attending a beachside wedding or a fancy luncheon in a country club. Bohemian statements allow you to shop a wide range of variety.
For instance, you can scoop up romantically feminine maxi dresses, bold thigh-high slits and exquisite embroideries. The festival scene is strong in California, so be sure to update your wardrobe with the right Boho trends.
Embroidered cotton tunics and flowy blouses are the ultimate daywear look to flaunt with frayed denim shorts. You can also invest in beautifully printed sarongs and cover-ups for your beachwear statements.


Go Bold on Accessories
Accessories have a very special place on the Californian trend radar, and you must open your heart to experimentation. You see, Californian girls believe in flaunting neutrals and flowy fabrics rather than heavy embellishments. As seen during festivals, these statements are paired with heavy necklaces, bronze bracelets, and layers of metallic chokers.
So, be sure to accessorize your statements with a heavy dose of metallic and bronze jewelry. Silver bangles, sleek bracelets and bronze chokers are all the rage. Be sure to scoop up some heavy hoop earrings to add some drama to your face.


Conclusion
Allow us to remind you that your own personal sense of style must be the most prominent force in your wardrobe. Trends come and go, but your personal style can evolve and improve as you grow and visit new places.