how cultures, ancient and modern, have influenced each other
Written by

Marguerite Johnson, Honorary Professor, The University of Queensland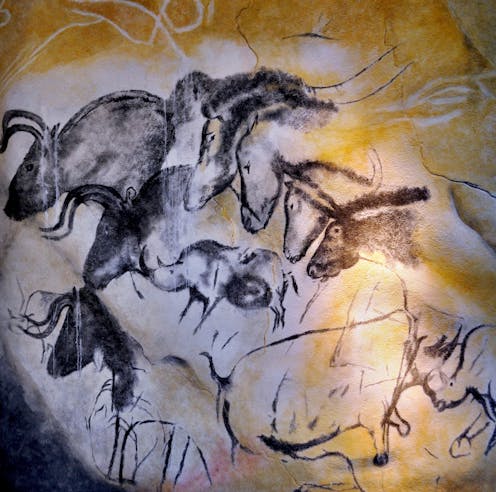 Martin Puchner's Culture: A New World History examines "the history of humans as a culture-producing species". At the core of this statement lies the humanities, which emerges as a collective discipline "through a desire to revive a newly recovered past – more than once".
Review: Culture: A New World History – Martin Puchner (Ithaca Press)
In his introduction, Puchner qualifies this idea through the case study of the Chauvet Cave in the south of France, where elaborate rock art dating back approximately 30,000-37,000 years was discovered in 1994. He reflects on the creation of this ancient art across generations, and the recovery of its remnants by new generations.
Culture is thus defined as a process of creation through transmission, and revival through discovery. This in turn
means focusing on special places and institutions of meaning-making, from the earliest marks left by humans in places like the Chauvet cave to human-made cultural spaces such as Egyptian pyramids and Greek theaters, Buddhist and Christian monasteries.
Read more https://theconversation.com/contaminations-revisions-reinventions-how-cultures-ancient-and-modern-have-influenced-each-other-211664