The rules for Afterpay, Zip and other 'buy now, pay later' providers are changing. What it means for you, and them
Written by

KB Heylen, PhD Candidate, Macquarie University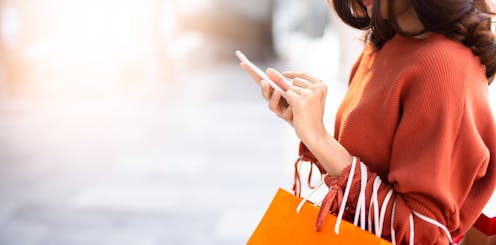 More than 6 million Australians have used the "buy now, pay later" lending services offered by Afterpay, Zip and more than a dozen other companies.
Buy now, pay later offers an easy and convenient alternative to credit card services. You can sign up and have your loan approved almost immediately. One reason for this is that buy now, pay later companies aren't regulated by the same consumer-protection rules that apply to other credit providers.
But now the Australian government is going to change that – at least partly, in response to concerns the unregulated sector will lead to more people get caught in debt traps.
"BNPL looks like credit, it acts like credit, it carries the risks of credit," federal Assistant Treasurer Stephen Jones said this week.
The government will bring the industry in line with with other credit products by amending the National Consumer Credit Protection Act to include buy now, pay later companies, defining buy now, pay later companies as credit providers.
Here's what this means, for you and the sector.
What is a buy now, pay later service?
First, let's recap what exactly makes buy now, pay later companies different to other forms of credit.
The crucial difference is that buy now, pay later companies don't charge interest, which is how the National Consumer Credit Protection Act defines a credit service. Instead buy now, pay later companies charge retailers a commission on transactions and charge customers late fees if they fail to make repayments on time. Some also charge monthly account keeping fees.
This has enabled buy now, pay later lenders to pitch their products as "interest free", as well as avoid the regulatory requirements of the federal credit law.
Read more: What's the difference between credit and debt? How Afterpay and other 'BNPL' providers skirt consumer laws
One of these is the requirement to perform a credit check, which involves assessing a customer's financial history and capacity before lending money, although some buy now, pay later companies already do so voluntarily. This is why financial regulators such as the Australian Securities and Investments Commission have warned of the risk of buy now, pay later products contributing to financial stress and hardship.
More credit checking
The changes to the Credit Act will require all buy now, pay later providers to hold an Australian Credit Licence, like other credit providers, and to improve their dispute resolution, hardship, product disclosure and marketing practices.
Most importantly it will impose credit-check requirements.
The comprehensive credit-reporting framework currently requires credit providers such as banks to report on consumers' loan, repayment, overdue and default histories. This data is used by providers when assessing a person's affordability and suitability for credit.
Afterpay and others have argued they don't need this credit-reporting system because they use their own algorithmic checks. The problem is no one knows what data they are using or how they are making decisions.
Authors: KB Heylen, PhD Candidate, Macquarie University
Read more https://theconversation.com/the-rules-for-afterpay-zip-and-other-buy-now-pay-later-providers-are-changing-what-it-means-for-you-and-them-206184