Our readers weigh in on Facebook, diversity, cuisine and more
Welcome to the first edition of our new series The Chat, a fortnightly showcase of the best contributions our readers — that's you — have made to The Conversation's journalism.
Why journalism must be a two-way conversation
At The Conversation, we believe that a key measure of our success is the engagement we facilitate with the public. Some journalists fall back on a top-down communication model, serving up content to the public as a take-it-or-leave-it offer.
But as Tim Dunlop wrote recently in Meanjin:
Journalists are fond of pointing out that journalism is vital to the proper functioning of democracy. For many of them, this is holy writ, and not without good reason: it is absolutely true. But do you know what else is vital to a functioning democracy? Citizens. We the people.
At The Conversation, we aim to facilitate a constructive conversation between experts and the public. After all, it's not just our academic experts who have valuable insights to share.
The Chat will showcase the many ways in which our audience contributes their varied forms of expertise to enrich public debate. If you have contributed an insightful comment, a witty tweet or a thoughtful letter, you might soon find yourself on these pages!
The Conversation's Instagram audience voted for their favourite diverse book
Earlier this month, the University of Sydney's Ping Tian and UNSW's Helen Caple wrote an article recommending 5 Australian picture books that celebrate diversity.
We asked our Instagram followers to send us their favourite books that celebrated diversity. These were their top picks: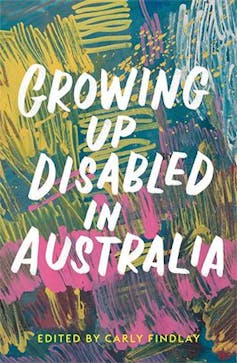 Authors: Benjamin Clark, Deputy Engagement Editor, The Conversation
Read more https://theconversation.com/the-chat-our-readers-weigh-in-on-facebook-diversity-cuisine-and-more-155463