Smart Home Automation: How To Make It Work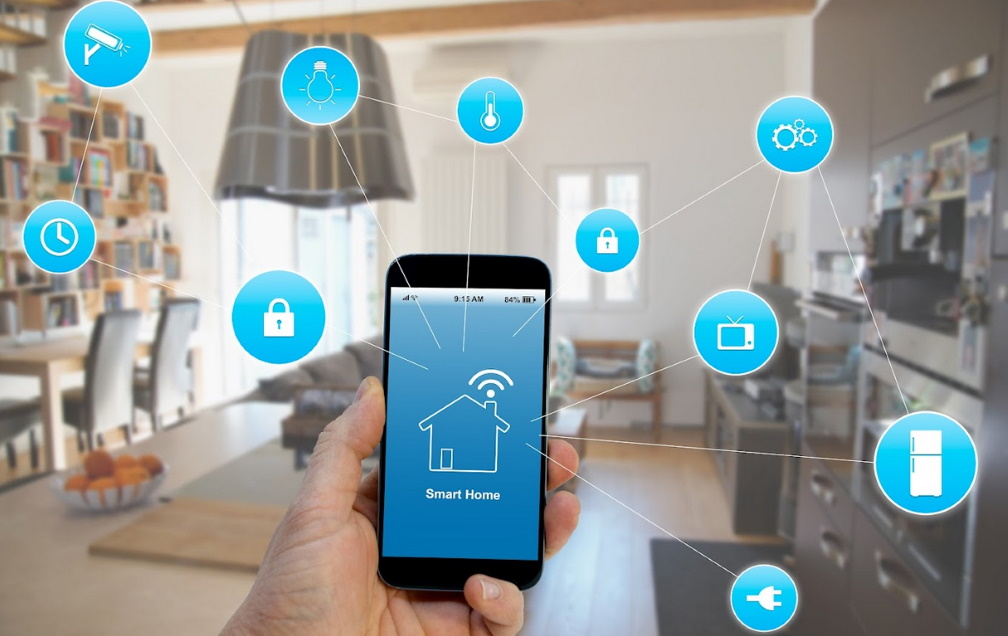 Smart home automation or smart home technology has been quite an increasingly popular trend lately. Through this advancement, homeowners can control or automate almost all aspects of the house through the Internet of Things (IoT.)  
It's pretty impressive how home automation has gone a long way since the invention of the thermostat. Today, it turned out to be one of the fastest-growing technology markets and is predicted to continue to expand. So, there's really no surprise here if every homeowner wants to get a taste of the home automation trend and what it has to offer. 
Getting Started On Smart Home Automation 
Maybe you've seen it in a friend's house, or you're fascinated by how celebrities live their luxurious and seamless lifestyles that you badly want to get started on smart home automation for your house, too. Whatever the case may be, it's important to know there are different elements you need to look into before you can take a plunge into this new technological feature. 
Among your top priorities should be how you'll be able to integrate the existing electrical works and systems in your home. You'll need to look for the professional help from a residential electrical company that could cater to such kinds of services. Electrical companies are fully equipped and skilled to handle any electrical modification that your home will need.  
It might be best to locate a provider from your area to ensure they're more aware of any requirements or standards that your community requires. Electrician Mornington Peninsula, for example, will be the one to look for if you're from the Mornington Peninsula area. 
Identify The Features You Want The Most 
The thing about smart home automation is that there's a lot of different options and components involved. The decision you need to make will heavily depend on what features you think you'll benefit the most from. A good starting point is to ask yourself if there's any specific solution, you're looking to get from all these smart efforts.  
For example, is your main concern mostly about turning on and off the lights remotely? Or are you leaning more towards remote monitoring to ensure the safety and security of your household? In some cases, it can also be a combination of everything related to smart home automation. That may be a more elaborate process, but it could also work if you plan it more comprehensively. 
An essential component of a smart home automation system is the remote control. There are two options to control this, which are: 
Mobile Application:

The mobile application lets you control different devices to do a range of automated tasks. The remote app will serve as the

main control hub

where you'll do the necessary commands, customise settings, and set schedules as required. Mobile apps for smart home automation are compatible with both Apple and Android devices, so you shouldn't have any problem with using them regardless of the device or operating system you have. 

Voice Assistants:

Voice assistants enable you to use your voice to control devices when automating anything in the house. You can disarm a security system, play some live music, shut off the lights, or open your smart garage door for visitors. Basically, anything that could be automated in your home can be controlled by the sound of your very own voice.  
Start With The Basics 
The idea is to start with the most basic systems to control and automate before moving up to more complex ones. It's like learning how to walk before you run. You can look into the most commonly used options and technologies in a smart home so you can decide which ones you want to have for your house.  
Smart speakers, to start with, are highly popular and not just for playing any kind of music you fancy. You can control them to do internet searches, check the weather for you, or even work as your personal assistant. When chosen correctly, your smart speakers could act as the central control hub for the entire system of your smart home automation. Should you consider going for this option, make sure the devices you'll buy are compatible with the speakers you have. 
Then there are also the smart TVs, smart thermostats, plugs, light automation, video doorbells, and robot vacuums. And it doesn't end there at all. If you are to move to the kitchen options, you can check out smart refrigerators, ovens, dishwashers, slow cookers, coffee pots, and even smart plates and forks that allow you to monitor your calorie intake. Talk about smart technology, huh? 
The Future Is Not So Far Away 
With the different advancements that are smartly and quickly invading the market and the homes of everyone, it's safe to say that the future isn't so far away. While smart home automation may come with considerable costs that could potentially break the bank, it's something you can consider as an investment, especially if you prioritise convenience and smart technology above anything else.