DIY Magnetic Tape Hacks that You Can Try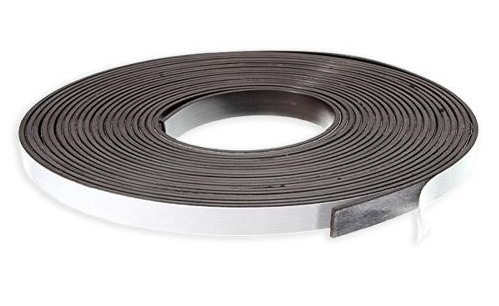 You probably have heard the term DIY many times already. Individuals that want to avoid spending on costly repairs and decorating prefer to do the task themselves. The popularity of DIY hacks has led to people doing the building, modifying, or repairing stuff without seeking help from professionals. If you plan to decorate or do some cleaning in your house but are unsure what kind of DIY activities to work with, try using magnetic tape to maximise space.


Organise your Tools
When you have too many tools on your desk, you sometimes have trouble looking for the right one for your project. Use this magnetic adhesive, tape it on the wall, and stick your tools on it. You can meticulously organise your screws, nails, little bits and bobs, by placing them on metallic containers. Once they are organised, stick these containers to the tape. It is not only easy to do, but it makes you find your tools without difficulty.
Organise your Cosmetics
Every girl probably has metallic hair clips, bobby pins, and even safety pins. Rather than have these things cluttered on your cosmetic table, organise these items in a drawer. Install the magnetic strip in the drawer and carefully place your items on it. You do not have to search deep in your drawer to look for your favourite clip or some bobby pins. 
Organise your Sewing Kits
If you love sewing crafts, you can organise your bobbin threads through their different colours and stick them to your magnetic tape. Install the adhesive on your wall so that it is easier for you to look for the right colour. These sewing storage hacks are easy to maintain. You can easily remove the colour that you need. Once you are done, return it to its place.
Aside from the threads, you can also organise various sizes of the needles, pins, and other things you use.
Organise your Craft Closet
Give your craft closet a make-over by properly organising all the tools that you use. Arrange your crafts according to your hobbies. If you are into jewellery making, place your jewellery craft tools in one area. Do not mix all your craft tools in one place as it will get too crowded, thus, making it difficult for you to look for the craft supplies that you need.
The advantage of organising your craft closet is that it will allow more space for your other materials or equipment that you are planning to purchase. 
Organise your Warehouse Shelving
One of the challenges for individuals that have plenty of equipment or tools in their warehouse is organising it. They will just put everything in one place. This will make it difficult for you if you are looking for a single tool out of all the pile of tools that you have. Create a warehouse shelving and organise your tools according to their type, i.e., hammers, screws, pliers, among others.
With all these DIY hacks, it is clear that magnetic adhesives are very versatile. It has many uses and purposes that you can take advantage of. It is a handy material if you are thinking of organising your tools, crafts, and other displays. The tape is sturdy and durable, so you do not have to worry about the product giving out upon installation.