Your Guide to Different Types of Data Loggers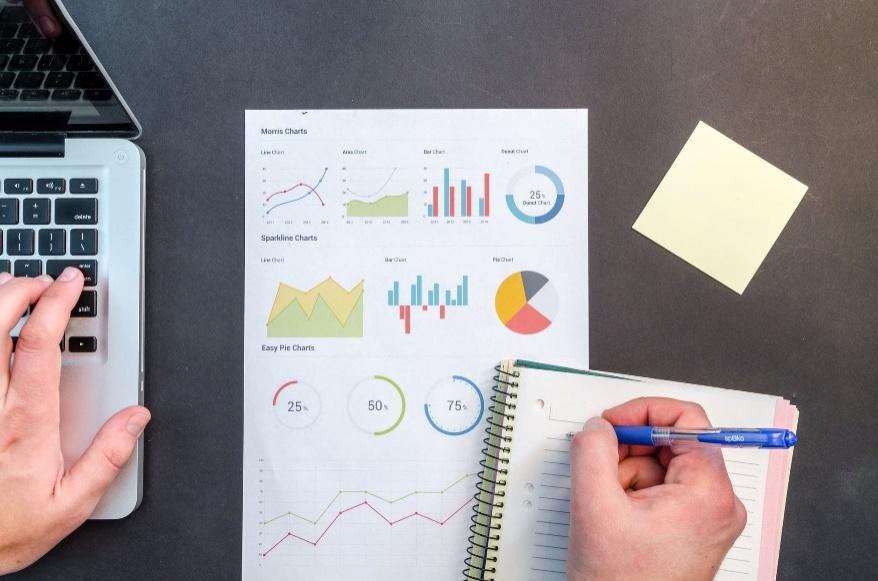 In order to make smart choices and make the right decisions at the right time, we all need data. One of the most crucial steps of decision-making is data logging. The more parameters you take into consideration and the more insightful data you get your hands on, the better will be the chances of you making the right decision.
Importance of Data Logging in the Production Process
The situation gets much more serious when we talk about the product manufacturing industry. One wrong decision can turn a company's financial situation into an unstable state. It can force a company into loss and might even lead towards a complete shutdown. It is how crucial data logging is, as insufficient data can disrupt the operations of a company. Quantity, accuracy, cycle time, downtime, run time, operator changes, and faults are a few data types that can help a production manager make smart and well-thought decisions.
The devices that production industries make use of to gather insightful information about the production process are data loggers. These are compact devices that use a battery to operate for the purpose of data logging. It comprises a microprocessor, multiple sensors, and data storage elements. Industries deploy these devices in all kinds of environments to get data that is difficult to gather manually.
Types of Data Loggers
The data loggers are designed to accept a variety of different input types. There are single-input as well as multi-input data loggers. The most common types of input accepted by data loggers include pressure, temperature, humidity, voltage, and current. There are a variety of different types of data loggers available in the market, and each of these has unique applications.
Temperature Data Loggers
A data logger that is found in all types of manufacturing industries is a temperature data logger. These devices hold immense significance for the maintenance of supply chains. From the handling phase to the shipping phase, temperature data logger records data at all stages of a supply chain. In case a temperature data logger identifies an abnormal change in the data, it alerts the production manager, helping them take prompt actions. Monitoring temperature-sensitive shipments are one of the most common applications of temperature data loggers.
Wireless Data Loggers
One of the most useful and advanced forms of data loggers that are in use today include the wireless data loggers. These devices are perfect for continuous monitoring and allow a production manager to analyze the situation based on real-time data logging. The best feature of these devices is that a user can remotely operate them from any location that, too, from any web-based device.
A wireless data logger comes with an in-built alarm system which operates on the real-time data that the device gathers through sensors. It is a flexible logging device that requires no external hardware. In addition, these devices offer a plethora of applications.
Humidity Data Loggers
When there is a need to measure some parameters in a temperature-sensitive environment, the humidity data loggers are a smart choice. The areas where the humidity data loggers mostly come in use include calibration rooms, attics, greenhouses, basements, and warehouses. These data loggers measure the change in the levels of environmental humidity. When the recorded-data exceeds a set limit or falls abnormally below it, these data loggers provide real-time alerts.
Pressure Data Loggers
Another common type of data logger that comes in use when a need to measure the pressure of a liquid or a gas arises is the pressure data logger. The applications of these devices are vast. Some of the most common applications of pressure data loggers include monitoring water levels, height, depth, speed, and fluid flow.
Moreover, pressure data loggers can be used to gauge pressure, absolute pressure, or load. These data loggers consist of the accelerometer. As these devices are expected to work with a fluid including gas and liquid, their construction favors their deployment in harsh underwater conditions.
Vibration Data Loggers
A vibration data logger is also commonly referred to as a shock data logger. The purpose of this device is to record shocks and vibrations over a specified time period. The device records the data in the form of time and acceleration. As it records acceleration and time, vibration data loggers consist of accelerometers along with a storage media and microprocessor.
RTD Data Loggers
RTD or the resistance temperature detector is a type of data logger that detects temperature change. The basic construction of an RTD consists of a wire made of either platinum, or copper, or nickel, and a glass or ceramic core. The wire is wrapped around the core, which is what helps in recording highly accurate resistance-temperature relationships. As these devices are fragile, the best approach to use them is in combination with probes.
Choosing the Right Type of Data Logger
All production chain employees know that data logger is crucial for the decision making process. Proper data logging is what every production company needs to make cost-cutting and time-saving decisions. Choosing an appropriate type of data logger can be very overwhelming for all. To ease out the process of selection for you, we enlisted a set of questions that you need to answer to make the right choice.
Type of Data You Need to Measure
The first and foremost question that you need to ask yourself is about the type of data you need to measure. Determine your needs before you step into the market as it will help you determine the most suitable data logger as per your requirements.
Expected Location of the Data Logger
The second question that you need to find the answer to is where do you plan to place a data logger. When you know exactly where to place the data logger, you can choose a type that will work well in the environment you plan to place the data logger.
Frequency of Data Requirement
To further narrow down the options, ask yourself and your team when they need the data. In one case, you might want real-time data gathering, while in the other case, the data comes in use at the very end-stage of the process.
Conclusion
We have prepared this guide to help you easily differentiate between each of the data logger types. There is no denying there; a data logger is a fundamental need for all product manufacturing companies. Enhance the productivity of the processes and make your company's supply chain efficient by deploying the right type of data logger into the system.