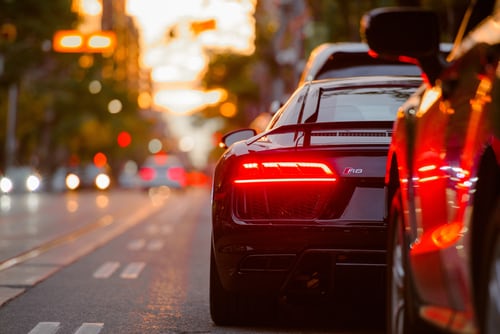 Many people are not completely satisfied with their car's performance and that is quite understandable. Standards get higher every day, but we can't afford to buy a new one each time our old car's performances are no longer top-notch. What we can do, however, is consider tuning. Each vehicle does have its limitations when it comes to room for improvement, but expending on or removing some elements of the factory models can significantly boost a car's performance. Here are some ideas you might want to take into account if you want your car to run better and more efficiently.
Necessary precondition
To begin with, you need to understand that general maintenance is a must. You can't upgrade your car unless you haven't looked after it properly. That means you need to regularly inspect oil and transmission fluids, temperatures and keep the bodywork as clean as possible. Also, it's important you use the right tyres for the season and conditions you're driving in.
Exterior features
Not all exterior features actually boost the car's performance. They might look cool, but a gigantic wing on the trunk or a hood scoop won't always make the car go faster, even though they aid in downforce and air induction. You should focus on adding only those modifications that complement the original look and improve the car's functionality at the same time. If you're not sure what those modifications are, consult an expert in tuning.
The chassis
The chassis holds the entire vehicle together, which means it is vital for both the safety and efficiency. What you could do is reinforce the stock chassis and consider adding torque bars and sway bars to help reduce the amount of torsion caused by stressful accelerations, since they are commonly bolted directly to the chassis. This allows the car to reduce movement in one of its most vital structural elements. However, if your chassis is not is a good conditions to begin with, you'd be wasting your money reinforcing it.
Powerful performance exhaust system
You should definitely consider replacing the original factory setup with powerful, high performance mufflers. A performance exhaust system focuses on two areas: sound and performance. The former is one of the biggest pull factors for some owners and each performance exhaust changes the sound of a car. With the right combination of pipework and silencers, each manufacturer achieves their own trademark sound. That means you'll have plenty of options to choose from.
Another area is performance, where a better flowing exhaust can help your car generate more BHP. By changing pipework diameter, exhaust layout and reducing obstruction in the exhaust, the manufacturers create elements that boost your car's performance.
Brakes are vital
Each time you boost your car's performance, you need to think whether your brakes are good enough to stop it. If you're pushing your car further than factory standards, you need to reconsider your brakes as well. Ventilated disc brakes cool off more easily under heavy braking, thus helping avoid disc damage such as warping. Some owners choose a "disc-disc" conversion, which replaces rear drums with disc brakes.
Consider forced induction with supercharger
Arguably the biggest "cheat code" when it comes to car modification is the implementation of forced induction. If you add a turbocharger or supercharger kit to your car, you'll notice how a docile ride turns into a real street sweeper. However, you need a professional to install this modification properly if you want to enjoy all the benefits. 
Even if you've never considered tuning your car, you should be aware that successful and proper tuning can truly make your car run better and even more efficiently. On top of all that, some additions will personalise your vehicle and make it unique, thus reflecting your personality. However, you need to make sure your budget allows for such modifications and that those who perform the works are qualified and experienced enough to help you make the most of your car.