How to Get Dog Pee Out of Bedding – The Ultimate Guide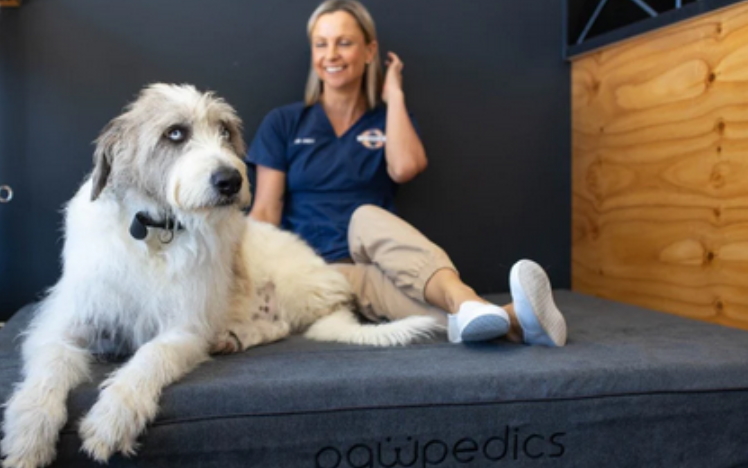 If you've ever had a dog, you know that accidents happen. Whether your dog is sick or just can't make it outside in time, there's a good chance you've had to deal with dog pee on your bedding.
While it's not the most pleasant task, cleaning dog pee out of bedding is something that every dog owner will have to do at some point. But don't worry; we're here to help!
In this post, we'll show you how to get dog pee out of a large dog bed quickly and easily. We'll also share some tips on preventing accidents in the future. So, if you're ready to learn how to get dog pee out of bedding, read on!
Why Does Dog Pee Get Into Bedding In The First Place?
There are a number of reasons why dog pee might get into the bedding. It could be that the dog is not properly trained and has accidents in the house. It could also be that the dog is experiencing a medical issue that is causing it to urinate more frequently. In some cases, the dog may be deliberately urinating in the bed as a way to mark its territory. Whatever the reason, it is important to take steps to clean up the mess and prevent it from happening again in the future.
What are the Consequences of Leaving Dog Pee In Bedding?
As a pet owner, it's important to be aware of the consequences of leaving dog pee in bedding. When dog urine is left in bedding, it can lead to a number of problems for both you and your pet. Here are just a few of the consequences of leaving dog pee in bedding:
- Discoloration and damage to the fabric. Dog urine can cause discoloration and damage to the fabric, including bedding.
- Unpleasant odors. Dog urine can also lead to unpleasant odors in bedding.
- Health problems. Dog urine can contain bacteria that can cause health problems for both you and your pet.
- Behavioral problems. If your dog is urinating in bedding, it may be a sign of a behavioral problem. If you're concerned about your dog's behavior, consult with a veterinarian or animal behaviorist.
How To Keep Your Home Clean and Free Of Dog Urine
Dog urine can lead to the soiling of other items in your home. Here are five tips to help you keep your home clean and free of dog urine:
- Clean up accidents immediately. The sooner you clean up an accident, the less likely it is to cause stains or odors.
- Use a black light to find hidden accidents. Black lights can help you find accidents that have already dried, making them easier to clean up.
- Train your dog to go outside. Proper training can help reduce the number of accidents in your home.
- Keep your dog well-hydrated. Dogs that are well-hydrated are less likely to have accidents.
- See your veterinarian. If your dog is having accidents frequently, there may be an underlying medical condition.
How to Prevent Dog Pee from Getting Into Bedding and How to Remove Pee
Dogs are notorious for peeing in the house, and often their target is the bed. This can be frustrating and difficult to deal with, but there are some things you can do to prevent it from happening. First, make sure to take your dog out regularly so that they don't have to hold it in for long periods of time. 
If they are going to be in their crate for an extended period of time, put a pee pad in there, so they have somewhere to go. Secondly, if your dog does have an accident in the bed, it's important to clean it up immediately. Use an enzyme cleaner specifically designed for pet urine to remove the scent and discourage your dog from going to that spot again.