Tips for Planning the Perfect Bachelor Party
Written by

NewsServices.com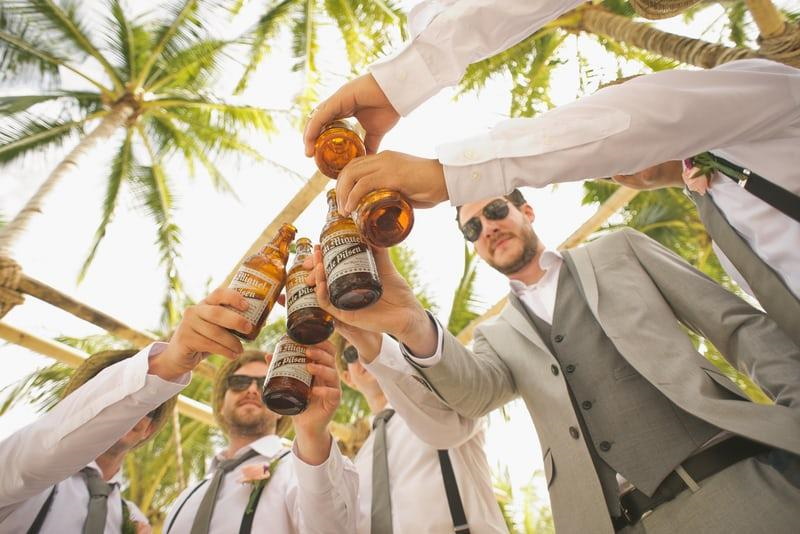 Bachelor party is an important piece of tradition for all grooms so it deserves to be organized with care and passion. If you're honored with the task of throwing a bachelor party for your buddy or family member, there are a few things you need to know and pay attention to if you want to do a good job. Here's a little guide to bachelor parties that will make it all clear:


Consult with the groom
The groom probably already expects a bachelor party so you might as well talk to him about what he expects from this night. It's really disrespectful to him and his future wife if you choose to take a naughty path without consultation. You can also see whether the groom wants a wild night full of partying, excitement and drinks or a more quiet evening with scotch, cigars, pool and manly conversation.

Pick the right date
Your groom probably wants to be relaxed at his bachelor party and have all his best buddies beside him, therefore, it's important to pick a date that will fit the main guy, as well as his closest friends and companions. Any Friday or Saturday in the two weeks before the wedding might be a good idea because it will make it easier for guys who have to work. Traditionally, bachelor parties were organized the night before the wedding, but that's not a good idea because everyone will be too tired and suffering from a heavy hangover—it's not a good look.

Choose the main activity
Your evening can involve many activities but make sure to set aside one as the biggest attraction of the evening. For instance, you can all have a nice dinner, enjoy a whiskey tasting, smoke some cigars, go fishing with Red Devil Fishing Charters or hunting or play some golf.
But if you have an adventurous groom, you can organize for everyone to jump out of an airplane with a parachute. If you're somewhere in a liberal country like Australia and an even more liberal city like Byron Bay, you can invite Byron Bay strippers and enjoy the show. This main activity should be somewhere in the middle of your day or evening in order to build hype around it and have something to discuss for the rest of the night.

Decide on food
Food is one of the most important parts of every bachelor party because it puts everyone in a good mood—there's no having fun on an empty stomach. Ask the guests about any dietary requirements, but otherwise, you can aim for high-quality steaks at a steakhouse or grab a lot of different meat you can put on the grill and prepare yourself. And don't forget dessert. A lot of guys say they don't care about dessert because it's not "manly" to love such things, but do get a cake as a nice surprise.

Think of a good gift
It's not a requirement to get the groom a bachelor party gift, but if you and your guests agree, you can get him (and the rest of the party) something to commemorate this event. An item that will come in handy during the bachelor party or the wedding is a great gift to consider. For instance, a monogrammed flask, a nice pair of cufflinks or a personalized poker set will stay with him all through the bachelor party, the wedding and beyond.

Stay safe
Bachelor parties are full of testosterone that's additionally fired up by alcohol, so it's not unusual for some crazy things to happen. While someone will most definitely drink too much, ensure that no one wanders off alone and gets into trouble. If you're having a destination bachelor party, do some research on dangerous areas so you can avoid them. Having a buddy system is a great way to ensure everyone is safe and accounted for, and you will even create some friendships for life!
With these tips in mind, you will look like a professional when organizing the bachelor party of your buddy. You will not only ensure the groom has a blast, but everyone else as well, and you'll be the star after everything is over successfully. The only con to this is that all the other guys might ask you to organize their bachelor parties as well!