An important service: 4 reasons you need a registered surveyor
Written by

NewsServices.com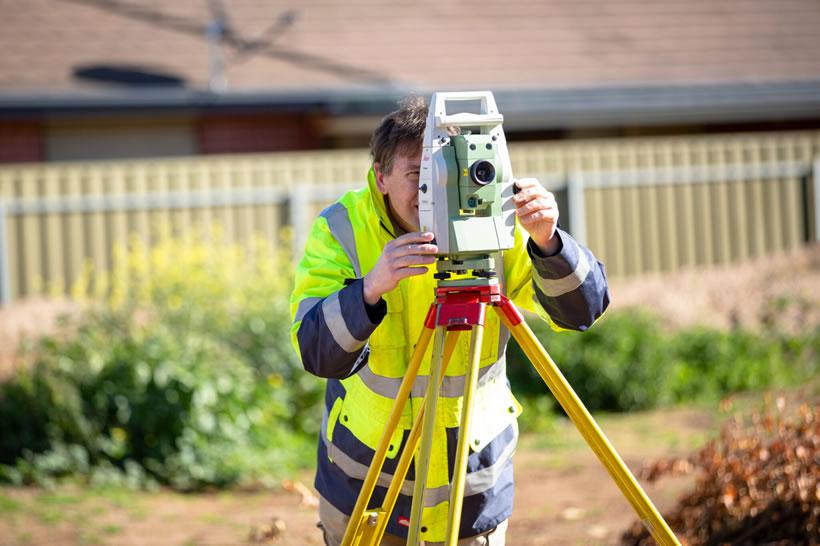 There are numerous reasons why you might require a professional surveyor to evaluate your property. The following are just four of them:
Subdivisions, access & easements
You may require cadastral surveying to subdivide your property, as there are multiple planning regulations that have to be followed. This makes it vital for a town planner to assess your property to define how many lots can be made and what their future use application could be.
For a town planner to properly assess your property and create a subdivision, you need a registered land surveyor to perform a topographical survey showing the pre-existing levels and features of the land.
An easement is a portion of the property that an adjoining neighbouring property can legally use for a particular reason. There are two methods to legally register an easement; by creating and registering a dealing document and by creating and registering a plan. The required process depends on the easement design and numerous other factors which the land surveyor will determine when they are on the property.
Defining boundary lines
A registered land surveyor can define boundary lines for a pre-existing property or one that is currently in development. Defining boundary lines provides the property owner the precise measurements for where their property begins and ends. These are legally-defined boundaries that could assist in ending boundary disputes.
What's more, potential property buyers can utilise a surveyor's expertise to locate the pre-existing features of a property in regards to the boundaries so they can be sure that there are no encroachments upon or by the property. This ensures that they get the right value on the purchase.
A property owner may choose to extend their current building, and they will need to know the boundary lines so they can extend without going over the boundary lines.
Locating visible utilities
Local councils and utility companies are able to maintain their assets even if it is one a person's property. Therefore, before beginning construction, it's vital to know the location of all the property's utilities.
Land surveyors can pinpoint visible services such as manhole covers, drains, telephone and electrical poles, as well as other utilities that may be on the property.
Utility companies may have to adhere to certain restrictions. A land surveyor ensures that upcoming developments are produced in a way that allows for requirements for the protection of the property's assets or that it does not affect the utilities.
Construction projects
Architects, construction experts and engineers require land surveyors at each stage of the construction process.
In the design stage, land surveyors offer information about:
* Land levels

* Existing features

* Adjoining neighbouring properties & their boundaries
Throughout the construction process, land surveyors place physical marks regarding the approved architectural plans for numerous trades such as concreters and excavators. Land surveyors then offer a sketch showing the exact mark location as well as the required measurements.
Finally, land surveyors undertake a final survey and evaluation at the end of construction. This final survey shows the location of the new build in relation to boundaries as well as finished heights. This is a mandatory survey conducted throughout Australia.
As you can see, there are numerous reasons why land surveyors are one of the most imperative positions in the land and construction industries. They are there to fulfill a range of important roles when it comes to boundaries and development, making them integral to property in Oz.