Surprising mental and physical health benefits of gardening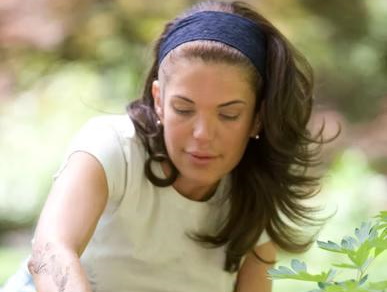 As we get older, it's normal to turn to hobbies that can help keep us feeling mentally and physically fresh and healthy. However, for those who don't get excited about the idea of playing 18 rounds of golf, options for hobbies can feel quite limited.
Instead of dismissing the idea of picking up a hobby altogether, why not try gardening? Often regarded as one of the healthiest hobbies a person can develop, gardening has a myriad of mental and physical health benefits.
Time consuming and varied, gardening can be a solitary activity or enjoyed with others. Better still, gardens can be tended to rain, hail or shine thanks to things like indoor pots. Helping you improve your overall health every day of the year.


Mental benefits of gardening
Gardening can work wonders on mental health. In fact, studies have shown that people who garden during times of stress can enjoy a mental boost. Additionally, gardening can provide a sense of purpose to people feeling a little lost during their retirement.

Promotes feelings of happiness
Gardening is a hobby that really offers a sense of perspective. By sitting down in the soil and digging, planting and tending, you can see things developing and thriving, in real time. Offering the perspective that there really are beautiful things in life to enjoy.
When it comes to gardening, individuals can also enjoy the satisfaction of a job well done. There is nothing quite like the feeling of accomplishment. By simply trying something new and succeeding, you can enjoy feelings of happiness.

Fosters a sense of connection
While people might like to potter around the garden by themselves, gardening can quite easily be a shared activity. In fact, gardeners can tend to their homes with friends or neighbours. Additionally, you could also participate in a community garden.
By sharing this common activity with others, you can foster a real sense of connection. This idea of actively contributing to a bigger picture, while also conversing with people of all different backgrounds, positively contributes to mental health.

Actively works to reduce stress
For one reason or another, life can be stressful. Going out into the garden can reduce stress. This is because, in the garden, you are in control. You choose what plants and foods to introduce to the backyard garden or veggie patch.
Exercising this control and seeing the idea of cause and effect play out in real time can be hugely beneficial to mental health. Firstly, it provides something else to focus on. Secondly, it restores confidence and boosts self-esteem, therefore reducing stress.

Physical benefits of gardening
As we age, finding hobbies that encourage safe physical activity can be an uphill battle. Luckily, gardening provides a safe way to exercise. In fact, the combination of activities involved in gardening can actually provide a well-rounded workout.

Improves heart health
As we age, ensuring and maintaining good heart health is paramount. With this in mind, all activities associated with gardening, such as digging, planting and weeding, all burn calories and in turn, strengthen the heart.
It is worth noting that gardening can greatly improve not just cardiovascular health, but overall physical health. By walking through gardens, getting down on your knees and using your arms, everything from strength and flexibility levels to fine motor skills improve.

Boosts Vitamin D
Vitamin D plays a large role in strengthening bones and the immune system. Additionally, studies have found that enjoying high levels of Vitamin D can lower an individual's risk of developing breast cancer, bladder cancer, prostate cancer and even multiple sclerosis.
While gardening, individuals are exposed to sunlight, which in turn, helps boost Vitamin D. However, it is worth mentioning that those gardening in the sun should always take safety measures such as applying sunscreen, wearing sunglasses and protective headwear.


Encourages healthy eating
Establishing and tending to a fruit and vegetable patch has numerous physical benefits. Firstly, eating fresh fruit and vegetables from your backyard ensures a level of safety. This is because you can guarantee that your food hasn't been treated with pesticides.
Secondly, having access to this type of fresh and healthy food encourages better eating habits. After taking the time to plant the crops, you won't want anything going to waste. Which means that your whole family will have access to quality, healthy food.

Enjoying the benefits of gardening
When it comes to choosing hobbies, gardening is often overlooked for more mainstream activities like rounds of golf and games of tennis or even book clubs and creative art sessions. However, gardening is widely acknowledged as one of the healthiest hobbies a person can enjoy.
Gardening provides individuals with an outlet for their creativity while also encouraging engagement in safe physical activity. Better still, as people can garden both indoors and outdoors, it is a hobby that can be enjoyed every day of the year.
The work that goes into getting flower buds to blossom into blooms can work wonders on mental and physical health. Providing people of all ages with an outlet that is not only extremely fun, but also extremely beneficial to overall health.