Quick Tips to Get Healthy with 5 Nourishing Food Habits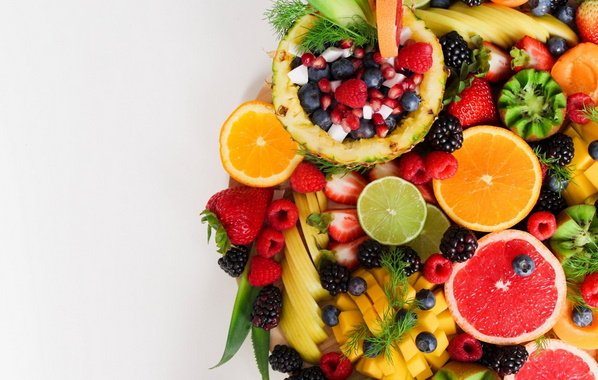 You may have heard that your body reflects the food you eat. It is not a difficult thing to understand, but the problem lies in the fact that very few people actually follow through with this idea.
Nowadays, for instance, we often talk about diabetes and even heart disease as common problems. So, what is wrong? Not everything can be wired with an immoral lifestyle but how nutritious your food is can have a big impact on your health.
In highly populated countries, the quantity of food is overpowering the quality. Contaminated foods are not a new thing anymore. Still, this could have been manageable if only the busy and fast lifestyle didn't ruin our eating habits. Many people skip meals when working hard or choose poor meals every day.
Here is an article to deem what is essential for your body to lead a healthy life.
Small refreshments after waking up
After getting up, drink plenty of water to help the body get hydrated after sleep and flush out toxins from the body. You can add the below to boost your morning glass of water:
Keep your water stored in a copper vessel 

Mix apple cider vinegar in water 

Mix lemon juice in warm water 
The above habits help lower blood pressure, boost the immune system, keep the heart healthy, and
increase digestion
.
Break the fast with breakfast bowls
For breakfast, certain
nourishing foods
are summarised as Oatmeal dishes, sprouts salad, a complete English breakfast, Multigrain bread, eggs, and seeds like chia, sunflower, pumpkin, and flax. Also, minimise sugar use, and it is recommended that homemade food is way better to dig. 
Fruit will sustain you
After breakfast, intake of fruits is beneficial. Fruits are a vital source of vitamins, minerals, natural sugars, enzymes, fibre, and antioxidants. While vitamins and minerals are essential for life, antioxidants help flush toxins from the body and build up the immune system, while fibre is necessary for easy bowel movement. In addition, these nutritional powerhouses protect from heart disease, stroke, gastrointestinal issues, high blood pressure, eye disease, chronic diseases, and more. It is pertinent to note that though tea and coffee are helpful in some instances, they can hinder the absorption of nutrients from fruits. So, avoid drinking tea or coffee immediately before or after eating fruits.
Lunch is served
It is better to eat a variety than a lot at lunch as it is often considered the day's most important meal. Rice is a great choice for lunch. The range is relatively high, as one can have rice in various ways like lemon rice, rice pilaf, Bok choy fried rice, baked beans, quinoa, chicken curry, fish gravy, kidney beans, and even spinach salad. You can rely on Indian bread (made of whole wheat flour) for regular consumption. Try to avoid drinking during your meal and be careful not to have carbonated drinks regularly after lunch. This habit can damage the stomach. 
Dinner party?
For many, dinner is one of the biggest meals of the day. However, after eating so much in the daytime and with most people not as active at night, dinner should actually be lighter. So, keeping that in mind, one can think of soup or salads - rice, grain bowls, loaded brown pasta, sweet potatoes, delicious kale salad. And again, before going to bed, it is advisable to drink water.
Many restaurants are providing support to their customers to try healthier food dishes from all over the world. You can also find lots of great nourishing food recipes and boxes online.
People are getting more health-conscious while buying groceries and veggies. The trend of organic food has increased tremendously. In addition, many are choosing gardens to grow veggies in-house to get back to basics. We need to take care of the body holistically because, after all, we can enjoy the best things in life only when we continue to remain healthy!