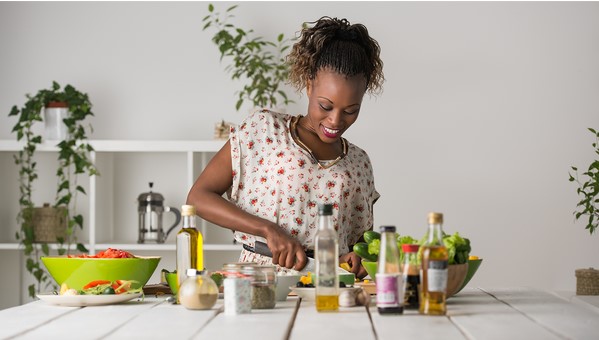 Modern pace of life makes us always feel exhausted, useless, we are provided with great variety of deals to be accountable for, a lot of urge tasks to make up and we are always in a hurry, short of time, and sometimes it seems that there is no way out and all our life comes down to just executing somebody's orders. At the same time, lots of new entertainments, activities and quests are widely advertised for you to spend time off work. But all of them require time, money and most of all energy and enthusiasm which most of us lack. Here are some smart moves how to relax at home.
Watching TV is considered one of the most popular ways to relax and get entertainment within the comfort of your own home. It is always available, takes no space, effort, time for preparation and is an inexhaustible source of information, smile, and laugh, ideas to think over and shift attention. Moreover the quantity of people in front of the TV is not limited to a particular number, so you are free to enjoy on your own or to invite friends to drop at in your house and share emotions. In most cases watching TV is a process which people are inclined to combine with other activities such as ironing (as in my case), cooking and of course, the most pleasant, eating. We can hardly resist the temptation of having a bite while eating. But the problem is when we are obsessed with some movie we are least likely to keep track of what we gulp down. So, a good idea is to prepare in advance, so that you can enjoy watching TV with no harm to your health and figure but with great pleasure. A must have for every stay-in is everyone's favorite – chips. But save your money and a trip to a shop, cooking them at home and fitting to your personal taste and goal! You can get them plain, salty, spicy, with herbs, on their own or with sauce like
Horseradish Sauce
, which is creamy, zesty with just a perfect amount of spicy kick to it. Try and make sure!


The top tip of all the doctors, psychologists, cosmeticians for you to relax is to take a bath. That comes as no surprise at all as the shower and bath are famous for their relaxing, recovering effect that may influence not only your state of health and mind, but also your appearance. Bathing can improve your heart health, making your heart beat faster and giving it a healthy workout. Being in water with your head out influences the lung capacity and oxygen intake. Also, your brain and nervous system definitely benefit from bath: the levels of stress and anxiety are reduced, the headache if any is likely to disappear. We can enhance all the health promoting features by adding particular oils or salts which saturate the water with marvelous aromas, making your skin smoother, muscles more elastic, hair shining and your mind free of trouble and worries.
Nowadays spending time with a family is becoming a rare luxury which few people can afford on a regular basis. Staying-in with your relatives may be a real escape from every day anxiety, challenges at work, hustle and bustle of a big city with its traffic gems, eternal hurry and rush, chores about the house and all the responsibilities in general. A lot of people feel tired and exhausted mentally and that's a great chance to relax from your thoughts, work and plans. When we speak about relaxing, doing some small deals in our household, the society often raises a collective eyebrow. But why? It seems quite logical to relax from mental work doing a family tidy up, planting flowers or any outdoor activity and opposite, if people are inclined to work physically, at home they are hooked on something that does not require any motion, for example watching TV, playing board games. When happen to stay in with your family, take the best of the situation and try to organize this day so that every member can participate, contributing to mutual understanding, respect and help. Any ordinary indoor activity is able to turn your day into a small holiday with the closest people. Try to discover something new in any sphere and share it with all the family. For example, cooking is a sure version of spending your leisure time in which even children can participate. Let them assist in cooking for example,
Éclair Cake
, which is completely kid-friendly, they will absolutely love both the process of helping you bake the cake and eating it afterwards. If your children happen to get the imperfect form of homemade cake, do not worry, it makes it look even more inviting! The top priority here is to spend time together!


If you are a party animal, feel full of energy and have a lot of friends, stock you home with all possible food stuff to be always within the easy reach when planning a party. I think friends are those, who can dwell upon your fridge essentials, average quality beer or wine and only company matters for them. If so, get of the habit of constant striving and collect raves by surprising your friends with something simple, but delicious, that goes well with everything, suits everyone, but does not take much effort, time and money. Your "tasty weekend" mindset will make you forget all your worries and will please the crowd.
Coca-Cola Cake
will become a definite winner on your party: it's an easy skill to master, it serves a snack, a dessert and perfectly matches weak wine. This heavenly cake will undoubtedly please the pickiest eater.