What is the Australian eligibility criteria for a student loan?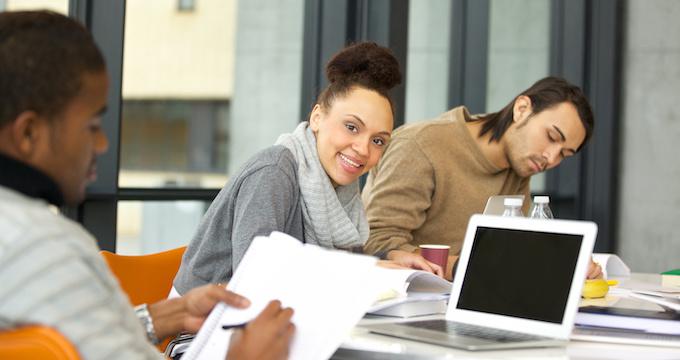 A student loan is provided to people undertaking higher education who need assistance paying their tuition fees. This may sound like taking on a debt, but that's not really the case, as the money you acquire through your student is investing in your future. Education is one of the best investments you could ever make, opening up a world of possibilities for a wonderful career in the field you want to work in.
There may not be an exact criteria for receiving student finance, as financial institutions vary their criteria from place to place. However, there are certain things you'll have to know before applying for a loan.
These are some of the main criteria for receiving a student loan that generally stick from lender to lender in Australia.
You have to be a permanent resident or Australian citizen to receive a student loan
Lenders want to know you're not going to skip out on paying what you owe, and for that to happen you have to be able to prove that you are an Australian citizen or permanent resident.
You have to have an income
Unless your student loan is provided by the government, you will have to prove you have a steady income. This is because with a HECS loan you only have to start repaying your loan after you start earning past the threshold. But with student loans from financial institutions it's important to demonstrate that you have the capacity to repay the loan.
This could include payslips from your current job or the financial details of your personal business that prove your business makes a regular income.
You have to be over 18
You have to be at least 18 years old to be approved for a student loan in Australia. Anyone under the age of 18 would have to use a third-party to acquire the loan (such as parent or sibling). However, the 18 year old rule doesn't apply to government student loans. For example, if you finished high school when you were 17 and would be starting university at 17, you would not need a parent or sibling to apply for the loan on your behalf.
It helps to have a healthy credit score
Applying for finance in any field is easy if you have a good credit score and credit record. The same applies to education or student loans of any category. If you're a young student, it's more than likely you are yet to establish a negative credit rating. This being said, it is much better to have no credit score at all than a bad credit score.
With no credit history attached to your name, a financial institution may require a cosigner to apply with you. It all depends on the type of loan you are looking to acquire and the financial institution you apply to. If you are uncertain about your credit rating, be sure to contact your bank, government department or the lender and ask them about it.
You have to be able to prove your identity
To obtain an Australian student loan, or any type of finance for that matter, you have to be able to prove your identity. Proof of identity is fundamental to receiving an Australian student loan.
Valid ID typically includes things like:
Drivers licence

Full birth certificate

Passport

Proof of age card

Citizenship certificate

Medicare card
The lender will typically request that you provide a couple of these forms of ID to make up the points to prove your identity.