6 Mandatory Electrical Tests For Homeowners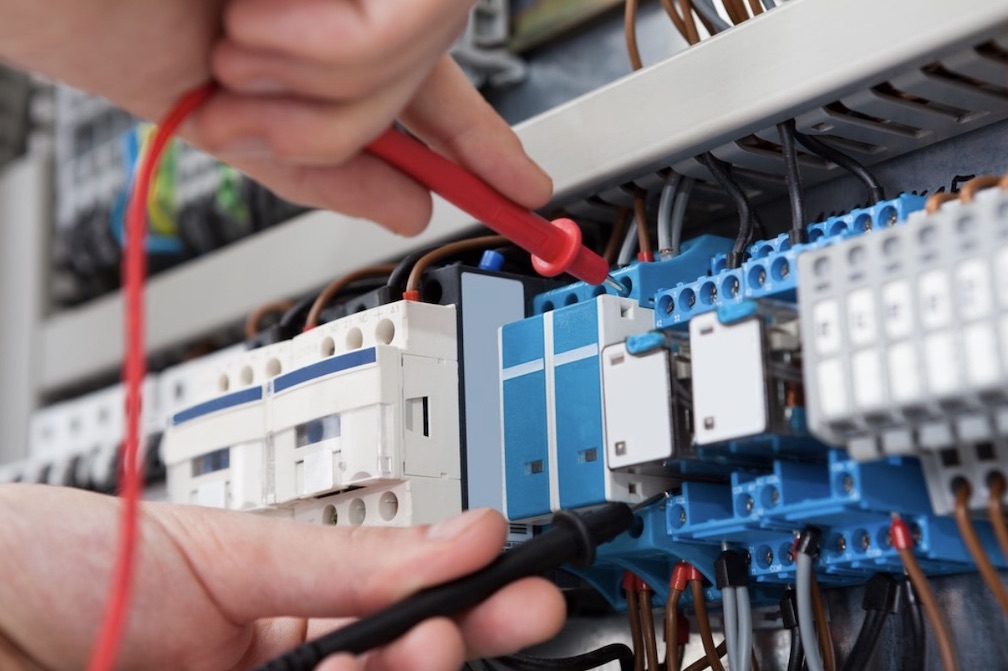 Electrical appliances and faults are responsible for causing nearly 40% of fires that occur in Australian homes. This indicates that a significant portion of house fires are related to problems with electrical devices or issues with the electrical system. Considering this data, the importance of proper electrical testing, safety measures, and awareness cannot be underestimated. 
For owner-occupied homes, electrical testing is required every 10 years. This is the minimum requirement set by AS/NZS 3760. However, you may want to have your electrical installations tested more frequently if your home is older or if you have concerns about the safety of your wiring. 
What Does Electrical Testing Mean? 
Electrical testing is the systematic examination and evaluation of electrical systems, components, and equipment to determine their condition, performance, and adherence to applicable standards and regulations. The primary purpose of electrical testing is to identify faults, hazards, or inefficiencies, allowing for timely repairs, adjustments, or improvements to ensure optimal performance and safety. 
Mandatory Electrical Tests  
Here are 6 mandatory electrical tests every homeowner should run on their electrical systems through a qualified and licensed electrician. 
1) Earthing and Grounding Systems 
Earthing refers to the connection of electrical equipment or installations to the earth through a conductive path. Grounding involves connecting electrical circuits and equipment to the earth's ground, creating a reference point for voltage levels.  
Underground wiring and inspection services play a vital role in ensuring safety, reliability, and compliance with electrical standards. 
Prevention of equipment damage. Proper earthing and grounding systems protect electrical equipment from damage caused by power surges, lightning strikes, or electrical faults. 
Electrical system performance. Regular testing maintains the integrity of the grounding infrastructure, reducing the likelihood of power quality issues or disruptions. 
Minimised electromagnetic interference (EMI). Well-maintained grounding systems minimise EMI, which can disrupt sensitive electronic devices and communication systems. Testing identifies EM compatibility issues and implements mitigation measures. 
2) Insulation Resistance 
Insulation resistance testing identifies weaknesses or faults in the insulation of electrical conductors, cables, and equipment. By checking for exposed wires, the electrician ensures that electrical circuits are adequately isolated, minimising the risk of electrical shocks and accidents. 
Insulation resistance testing is important for these reasons: 
Prevention of electrical failures. Insulation degradation over time can lead to electrical failures, short circuits, and equipment malfunctions. Insulation resistance testing identifies potential insulation breakdowns, allowing for timely repairs and replacements to prevent failures or downtime. 
Fire prevention. Faulty or inadequate insulation can create a risk of electrical fires due to the potential for overheating or arcing. 
Maximising electrical system performance. Effective insulation resistance testing ensures that electrical systems operate at optimal performance levels, averting issues that affect efficiency or cause power losses, thereby maintaining reliable and efficient operations. 
3) Circuit Connections 
Circuit connection testing helps identify loose, damaged, or faulty connections that pose safety risks, such as electrical shocks or fires. By verifying the integrity of connections, this testing ensures proper electrical flow.  
This is why an electrician should test your circuit connections: 
Prevention of power interruptions. Poor circuit connections can cause intermittent power supply or frequent power interruptions. Testing identifies loose or unreliable connections, enabling prompt repairs or adjustments. 
Protection of electrical equipment. Faulty circuit connections can cause your equipment to malfunction or become damaged. Testing safeguards electrical equipment from potential failures, extending its lifespan and reducing repair or replacement costs. 
Energy efficiency. Proper circuit connections ensure optimal electrical flow, minimising energy losses due to restrictive connections or poor conductivity.   
4) Overloading 
Overloading occurs when an electrical circuit or device is subjected to a higher current or power demand than it is designed to handle. It happens when too many appliances or devices are connected to a single circuit, exceeding its capacity.  
Here are the benefits of having an electrician test your electrical system for overloading: 
Preventing equipment damage. Electrical overloading can cause excessive heat generation, leading to equipment damage or premature failure. Your electrician will identify overloaded circuits, enabling load balancing, equipment upgrades, or adjustments. 
Prevention of power disruptions. Overloaded circuits can lead to power disruptions, tripped circuit breakers, or blown fuses. Testing for overloading helps identify overloaded circuits or devices, enabling necessary adjustments or upgrades to minimise power disruption. 
5) Leakage 
Electrical leakage occurs when electrical current flows outside the intended path, causing electric shocks and serious harm to individuals. Mandatory testing uncovers leakage issues, enabling prompt repairs or corrective actions to mitigate electrical hazards and ensure personal safety. 
When the electrician addresses leakage situations, you can enjoy these benefits: 
Electrical accident prevention. When your electrical system is properly insulated, the risk of electric shocks, fires, and electrocution is reduced. 
Equipment safety. Identifying leakage sources allows for repairs and replacements to protect your equipment from malfunctions and premature failure and you from financial losses. 
6) RCD Testing 
Protective devices, such as circuit breakers, surge protectors, ground fault circuit interrupters (GCFIs), arc fault circuit interrupters (AFCIs), overcurrent protection devices, and residual current devices (RCDs), play a crucial role in safeguarding against electrical faults, overloads, and short circuits. 
Why should you hire an electrician for RCD testing? 
Accident aversion. Properly functioning protective devices quickly detect and respond to electrical faults, isolating the affected circuit.  
Equipment and property protection. Protective devices safeguard equipment and property from damage, data loss, or costly repairs due to electrical incidents. 
Emergency preparedness. Well-maintained protective devices provide a rapid response to electrical faults in critical situations. 
Conclusion 
For Australian homeowners, understanding the importance of electrical testing is crucial for safety and compliance. The 6 mandatory electrical tests covered in this post are vital for reliable electrical systems. You should depend on professional electricians from reputed companies for electrical testing rather than attempting DIY approaches. Professional inspections ensure thorough assessments, compliance, and expert insights.