Packing for Your Homecoming: Nine Ways to Pack and Move More Efficiently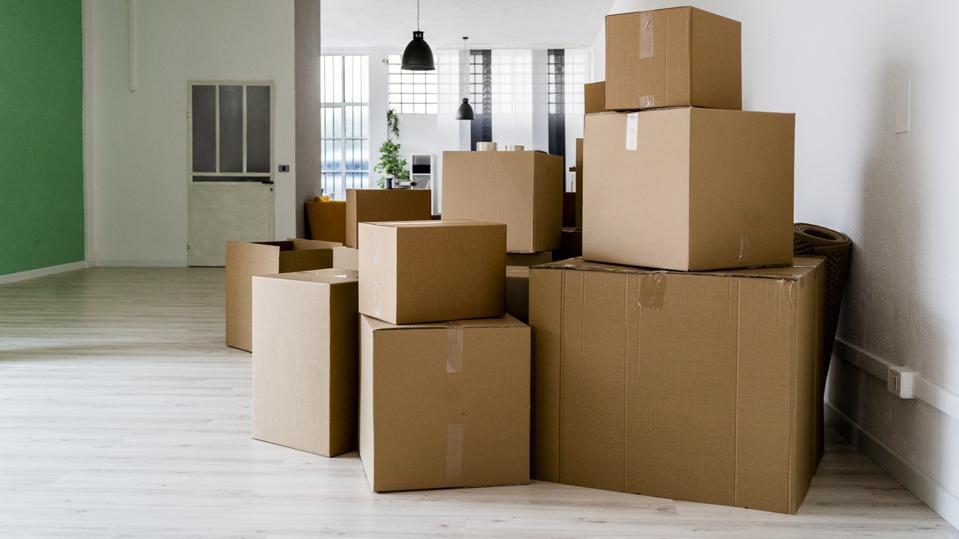 Moving back home can be a daunting and exciting task at the same time. After all, it's not every day that you get to pack up everything you've acquired through the years and take them with you. But you should be happy because soon enough, you'll be back in the arms of your loved ones again.
So, it's understandable if you can't get packed fast enough. However, the nerves and excitement you have for coming home may cause you to make many mistakes in the moving process. Of course, you're thrilled to be finally coming home, but that doesn't mean you can skip any steps.
Don't make the mistake of overlooking important things just because you're excited to come home. Packing for a move back home can be challenging, but it doesn't have to be a nightmare either. Here are nine tips that will help ease the process and ensure that you won't forget anything important:


1. Pack clothes that will work with any season or occasion
It's your homecoming, so you want to look great for this occasion. But you don't have to wear your best outfit for the cold or wet weather. Pack a range of clothes that can keep up with any season and occasion, from raincoats to sweaters, jeans, and even light dresses or dress shirts. This way, you won't have to worry about not having anything nice to wear for this momentous day.


2. Arrange for movers
If you want to avoid stress on your moving day, don't try to do it all yourself. You probably have so much stuff on your plate that trying to move everything can be overkill. So do yourself a favor by hiring a mover to load and unload your items. It will also be wise if you can get your cargo boxes delivered straight to your doorstep. This way, you won't have to worry about carrying all the heavy boxes yourself.


3. Make an inventory of your items before packing
You can never be too sure that you remembered everything until afterward. So, take 20 minutes of your time and inventory all the important things in your house so you won't forget anything on moving day. Plus, this saves you the trouble of getting everything all over again just to complete your home.


4. Get creative with storage solutions
If you have limited space in your new place, you can use crates, bins, suitcases, and whatnot to keep things organized and easy to find. This way, you won't have to unpack things just because you can't find them when needed.


5. Label each box with its contents and destination
Since you've already inventoried everything, it shouldn't be too hard to label each box so you can easily identify what's inside. Also, make sure the labels are on the top and not the side because if they're turned away, whoever is unloading your things may miss out on reading them. You can also include what room the boxes are supposed to be in on the labels to make it easier when you're unpacking.


6. Store boxes that aren't meant to be unpacked yet
Or at least, not until you're fully moved back home. You might feel like unpacking everything right away because you can't wait to be in your new place, but trust me, you'll get tired of it later on. So, store or label the boxes that contain things like photos and letters for now. If you want to go the extra mile, keep these items inside your old room, so they'll be safe and sound.


7. Start planning the unpacking process
You should have a rough idea of how you want to unpack everything. So start planning for this process early on. This way, you won't be overwhelmed by boxes and items once they arrive at your new house or apartment. You can decide if you want to do things room by room or as they're unpacked, but either way, it'll go faster if you plan when to open each box.


8. Consider downsizing
If you're thinking about downsizing, now is a good time to start looking for smaller scale items to substitute in place of the larger ones you are getting rid of. You can get rid of or sell smaller items that you might not use anymore, which leaves more room for the larger things that are coming in.


9. Keep moving forward
Lastly, what you shouldn't do is look back. Life is all about the journey, not the destination. So, take this opportunity to recreate yourself in your new start. This way, you can leave the old memories and people behind and focus on building a better future for yourself and your family.


Moving back home can be a difficult transition, but it doesn't have to be. By following these tips, you can make your return a little easier and a lot more meaningful. That's why it's important to keep moving forward, not back.