11 Minor Outdoor Upgrades That Deliver Major Returns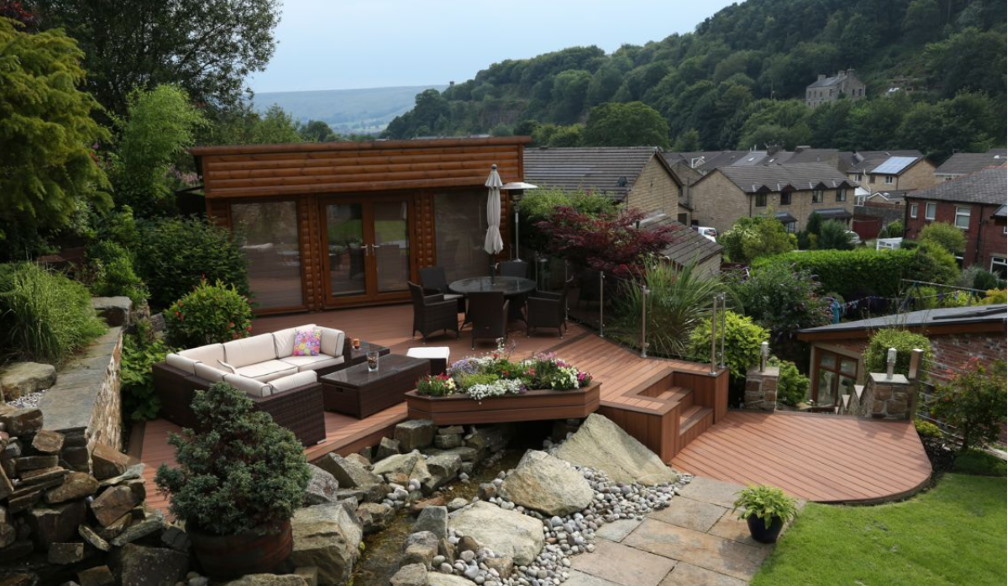 Not all home improvements are equal. Some make your life easier; some add ROI; the best do both. For example, flashing tape can save you maintenance and money, and a new garage door offers positive ROI while updating and modernising your exterior.
What are some other minor outdoor home improvements that deliver major returns? Consider these 11 ideas:
Landscape like a pro. Listed as one of the best ways to add value to the exterior of your home, tidying up the garden is at the top of the list. Trim back overgrown vegetation and tree limbs, weed out the garden, and fertilise according to your soil type. If you have time and money, plan out some new garden spots or place more container plants near doorways. Container gardening can be a fun way to start a small vegetable garden, but be sure to place the planters so they get proper sunlight and remember to water often.
Paint or replace the front door. Take a step back and really look at how your front entrance looks to a guest. Improve your first impression with a clean and shiny front door, a swept off sidewalk or porch and little pops of colour with plants or accessories. To decide the best colour for your front door, consider how it fits into the overall style of your home. Look at some of the most popular exterior colour schemes being used today for houses. While whites and neutrals remain popular, you can be a little more adventurous with the door and go for a bright red or yellow.
Fix broken bits. Even if you have a lovely front door, guests will be distracted by a broken gutter or cracked window glass. Not only does outdoor maintenance improve the aesthetics of your home, it can prevent damage from weather and insects.

Create a fire pit. A fire pit adds instant warmth and charm to your home. You might choose to buy one or build one yourself. Be sure to keep your fire pit away from combustible structures and consult any local fire ordinances. Additionally, choose furnishings without cushions, which might be damaged by cinders.
Light it up. One way to instantly make your exterior safer and more beautiful at night is with proper lighting. Home improvement stores offer a vast array of choices: solar lights, colourful party lights, Edison string lights, and permanent wall sconces. Take care to illuminate any stairs or uneven walking surfaces. Be sure to select lights built to stand against the elements.
Improve the driveway. Do you have cracked concrete or crumbling asphalt? Now's a good time to repair your existing materials or consider adding a new block or imprinted concrete drive. Repairs often require a bit of sweat equity, usually filling cracks is not expensive.
Add a deck to the garden. A garden deck can take almost any shape and size — the options varied as your imagination. Just look at what is possible. Talk to a quality builder and figure out the budget you may need to expand on your outdoor living space. Be sure to use flashing tape to protect your timber against rot.
Plant a tree. While adding a tree to your lawn won't have a quick payoff, over time, it can add beauty and shade for your home. In fact, a fully grown tree can cut your cooling costs by as much as 40%, according to HGTV. Trees also provide a welcoming habitat for wildlife and add curb appeal to your home. To plant a new tree, be sure to dig a hole two to three times the size of the root ball — check underground utilities before breaking out the shovel!

Organise outdoor storage. Avoid leaving out children's toys, bicycles and lawn equipment. Not only will that quickly age those items, it will make your garden look cluttered. Tuck away outdoor items in the garage, a storage space or give away anything you're not currently using. It's OK: you didn't need that old croquet set anywa

Green up the lawn. A beautiful Aussie garden often includes a lush lawn. How do you improve it without bringing in pros? A few tips: Make sure you're not mowing too low and avoid mowing during the hottest part of the day (that will save you and your lawn stress). Fertilise according to your soil type. Consider mulch mowing to keep valuable nutrients and moisture in place. Practice lawn aeration to avoid compacted soil.

Create a beautiful walkway. Enhance your curb appeal with a lovely brick or stone entrance to your home. If you already have a sidewalk, be sure to pull any unsightly weeds and fill cracks.
Home improvement doesn't have to be really costly and time consuming. Pick a fix that would make a big difference to your exterior and enjoy many happy returns!