Ways to Create a More Eco-Friendly Office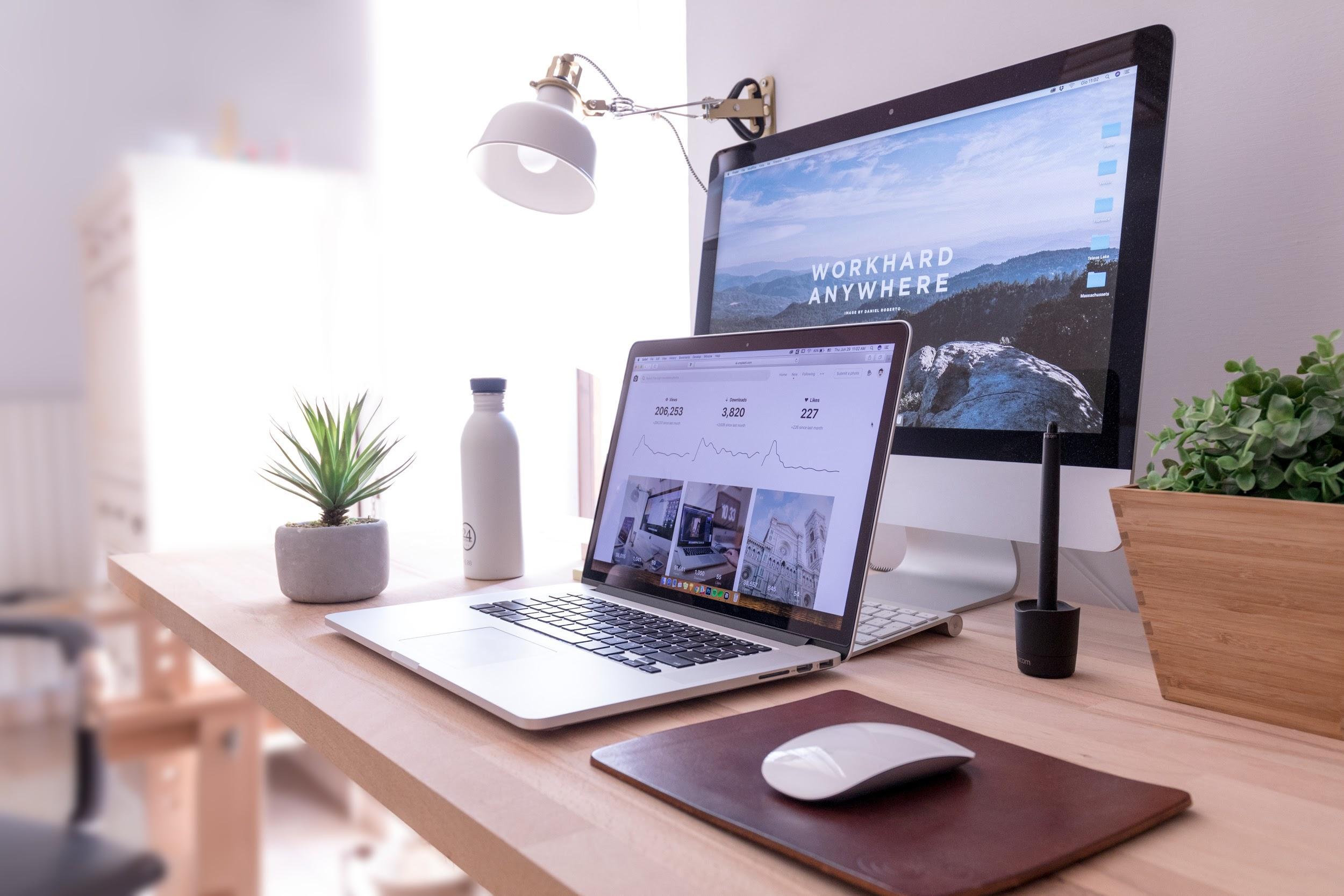 Creating a green office is a wise business decision. It provides a range of benefits for your company, employees, and the environment. Some of the prominent advantages of having a sustainable office space include:
* Lower energy costs
* Better air quality
* Improved employee comfort
* Higher employee productivity
* Lower carbon emission
* Reduced air, land, and water pollution.
There are various ways to make eco-friendly upgrades to an office. Reduction in paper use alone can have a massive impact on the environment. In the U.S., a study showed that the paper consumed annually is equivalent to a whopping 68 million trees.
In this guide, we will explore some ideas that you can implement to increase your workplace sustainability and overall wellbeing, both for you and your employees.
1. Choose the Right Equipment
An eco-friendly office needs eco-friendly equipment. Start by selecting Energy-star certified devices. You may also replace old high-energy-consuming desktops with modern low-energy laptops (also useful if an employee needs to work off-site).
When you are choosing printers consider who will carry out Photocopier servicing and repairs, ensure that they have low power consumption. Where possible, choose a multipurpose printer that can scan, copy and print in black & white or color. Choose duplex-enabled models where possible to reduce the cost of printing supplies.
2. Use Green Supplies
Green office supplies are produced through sustainable production methods such as recycling, and they create less waste. Here are some tips for using said supplies;
* Choose refillable pens and staple-less staplers.
* Buy recycled paper or paper sourced from a sustainable forest and manufacturing facility.
* Reduce your consumption of products like rubber bands that have no green alternatives.
* Recycle your office supplies when you can.
3. Minimize Paper Usage
Going paperless may not be 100 percent achievable in some offices due to regulatory requirements and overall individual business needs (architecture or design, for example). Paper consumption in offices has increased by 400 percent globally over the last 40 years. However, you can work towards digitizing most files instead of printing them out.
Let your team get into the habit of reading official documents on laptops or mobile devices instead of printing them. A shift to a digital office will drastically reduce carbon emissions by hundreds of thousands of metric tons annually.
4. Use Natural Light
Natural light is kinder to the eyes, and it helps the body produce vitamin D. Your employees would naturally feel more stimulated in these conditions and productivity would be increased as a result.
If possible, it would be of great benefit to design your office environment to make the best use of natural light during office hours. Move your work tables closer to the windows. If you can afford it, you can add more window spaces or even employ the use of a skylight.
Instead of opaque wooden partitions, you can add glass windows or replace the partition with a glass wall. Changing your office layout to take in more natural light will also reduce the amount you spend on artificial lighting and reducing your electricity bill is just another step towards greater sustainability.
5. Reduce Water Usage
Potable water is a valuable commodity, and it should be preserved and recycled. To minimize your water consumption, you can apply these tips:
* Replace old toilets that use several gallons per flush with more efficient newer models.
* Place a soda bottle filled with sand in the water tank to reduce the volume of water stored for flushing.
* Make sure to always turn off your faucet, so it doesn't drip. You can save up to 5 gallons a day this way.
* Use eco-friendly chemicals for washroom cleaning.
6. Improve Insulation
Depending on your building situation, adding better insulation to your office will reduce the cost of heating and cooling. You can do this on your internal walls and on the ceiling. Then take care to spot and seal all gaps around the doors and windows with caulk.
Eliminating any drafts will prevent unwanted airflow into the building. You can raise the energy-efficiency of your office space by 40 percent by improving its insulation.
7. Implement Green Lighting Habits
Lighting consumes a significant amount of the electricity used in many offices. If you want to cut down your energy bills and do your bit for the environment, do the following:
* Turn off all lights when no one is in the office.
* Use motion sensors to detect movement and turn lights on or off in offices and washrooms.
* If you still have old bulbs like incandescent and fluorescent lamps, replace them with LEDs. LEDs consume 75 percent less energy than filament bulbs.
* Choose lighter wall colors and glossier sheens that reflect natural light.
* Turn off all office lights at night or when the last worker leaves the office.
8. Install Indoor Plants
Indoor plants offer both health and environmental benefits. Choose indoor plants such as lavender, rosemary, and basil that can improve your mood, filter and clean the air and increase overall indoor air quality.
Remember that plants absorb carbon dioxide and give out oxygen. They make your office space a cleaner, greener and more comfortable place to work.
Creating a green office space and work environment is not a difficult task. If anything, the hardest part is getting the right mindset to be applied across your business, with all your employees actively participating and implementing these sustainable practices. And when it becomes part of your everyday operations, it will reduce the cost spent on energy, boosts productivity, and crucially, be contributing to a reduction in your carbon footprint and the wellbeing of the planet.