Little Things to Boost your Business Engagement
Every business owner worth their salt understands the importance of ongoing customer engagement as a cornerstone of their business. Finding and leveraging every possible aspect to drive this engagement, however, can be difficult, confusing, and time-consuming. With this in mind, here are a couple of simple tips on little things you can do to test the water, to determine whether another avenue or approach is worth pursuing.

Getting Involved with Your Audience
To begin with, you should first consider the vast opportunities made available through social media engagement. Of course, you should already offer social media accounts for your business, as they're essentially free advertising, but you can also take this a step further with public interpersonal communication.
Humour is especially useful in this regard and can be leveraged for much greater attention than what might be possible through more traditional means. Sharing work foibles (as long as they don't paint you or others in a bad light), memes, and general funny business-related jokes can go a long way here. You can even take this a step further if you understand how different social media platforms
have different demographics
, which means you can focus on different approaches on different fronts.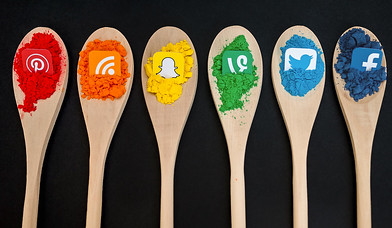 "Social Media Marketing Mix"
Changing your Brand Name/Design
We know, fully going through with this might not prove such a little thing, but at the very least you can run some simple and easy-going public tests on how well new branding could perform. There are many ways to do this, and some of them can be performed relatively simply and with little overall cost.
To get started on this front, you'll first need a cohesive vision, or visions, on what you might be able to expand your brand to become. Once you have a picture in your head, you can then go about
creating simple websites
and social media pages which better reflect your new approach.
Rather than replacing your original design and websites entirely and immediately, you can operate two or more different versions concurrently, to track which performs better. That said, there are a couple of caveats to keep in mind if taking this path.
The first is that you need to clearly explain to customers that you're trying out something new, to prevent confusion and illustrate that everything is above board. The second is that you need to understand that your original website or pages will inherit existing momentum, so they'll naturally perform better right off the bat. By
keeping track of
the relative popularity of different designs over time, it can then become possible to make an informed decision as to how to commit to your next step.
If you've decided on a change, then consider going through with the full effort, with some additions to ensure you hit the ground running. For example, consider the
daring brand name
of this online casino: Rizk. Not only does it stand out, but the casino has also implemented rewards like free spins and no deposit bonuses to continually drive interest and engagement. Ideas like this can prove great in kickstarting newcomers, and creating long-term enthusiasm.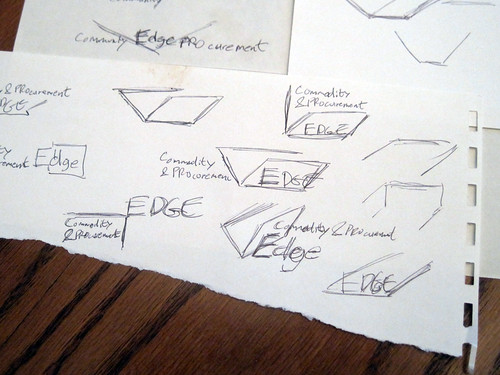 "Project detail: Logo"
The last thing to keep in mind is that finding a new look and voice for your business won't happen right away. Even the best ideas can take some time to gain steam, and this is a reality you need to internalise. Track what works and what doesn't, borrow from contemporaries and competitors when possible, and you might be surprised to see the heights of what small and consistent efforts can add up to.