the broader issue affecting the quality of aged care
The aged care royal commission is due to hand down its final report on February 26, and it will be tabled in parliament in the days after that.
The long-term sustainability of the aged-care workforce and the financial health of the sector more broadly, have been hot topics, regularly under the microscope as part of the royal commission.
Underpinning this focus is a belief that quality health and well-being outcomes of elderly Australians in our aged-care system is impacted by the staff who service them, and the funding arrangements of aged-care organisations themselves.
Our research into the Australian aged care sector strongly supports the need to revise existing policy, ensuring aged-care organisations are adequately staffed and resourced. When that happens, residents will receive a higher quality of care.
Pay and aged-care work
But there is a deeper problem that remains largely overlooked: the payment of aged-care workers.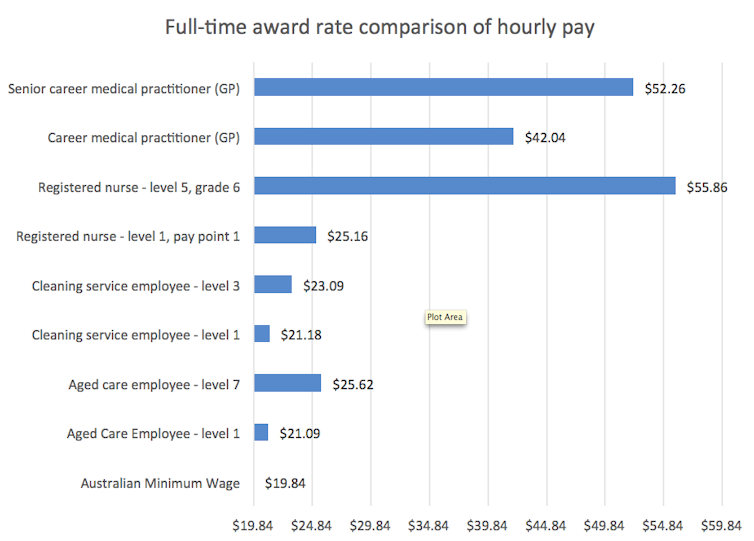 Authors: Ben Farr-Wharton, Associate Professor in Management, Edith Cowan University
Read more https://theconversation.com/paid-on-par-with-cleaners-the-broader-issue-affecting-the-quality-of-aged-care-155753