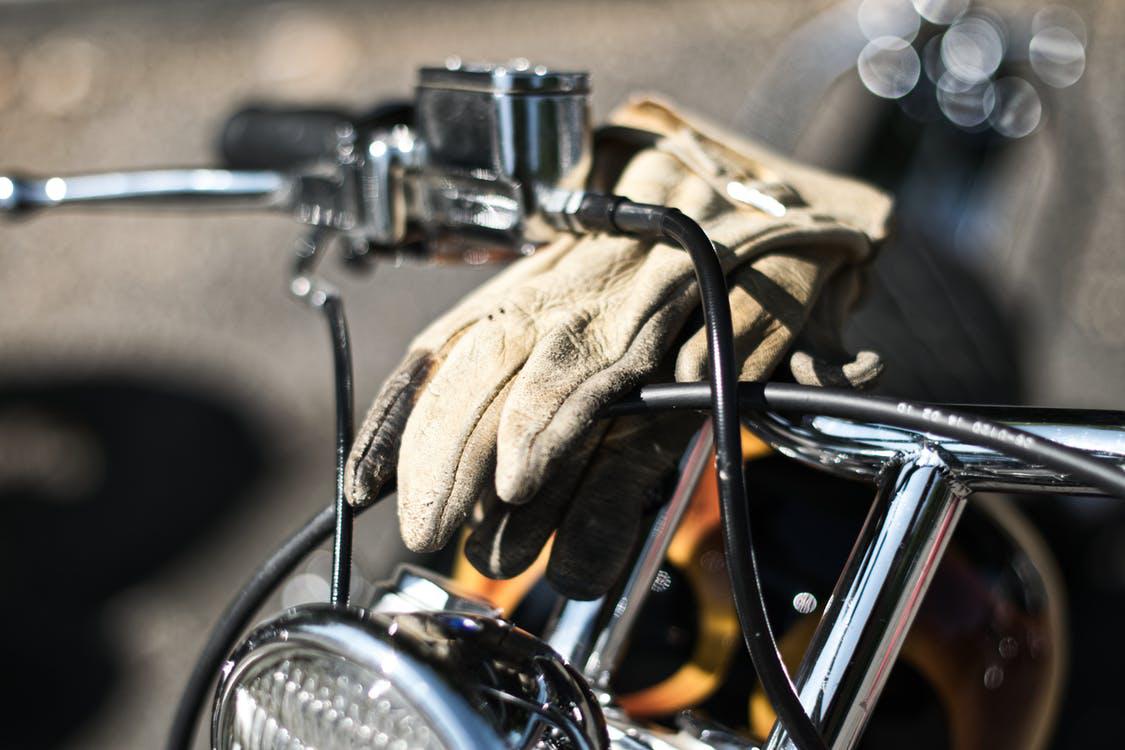 Motorcycles allow a wide range of benefits to a commuter's lifestyle. They are an excellent medium of transport, especially while navigating through traffic jams. Motorcycles are cost-effective and budget-friendly, but it is crucially important to spend money on motorcycle gear while buying your very first bike.
Bike accidents are one of the most common reasons behind roadside deaths, and it will help you ensure your safety. Besides, even if you decide to upgrade your bike, the gear will always be there to accompany you on your ride.
We have combined a list of hassle-free gear that offers superior protection and safety for your daily commutes. These include RAM mounts, helmets, motorcycle jackets, gloves and more. This gear will also give you a cool biker statement, especially if you pair it with a killer leather jacket and boots.



Without further ado, let's take a look at the motorcycles accessories all riders should own:


Motorcycle Helmet
A motorcycle helmet is undoubtedly the most significant accessory that all riders must own to protect themselves from serious injuries. Research conducted by the Centers for Disease Control & Prevention (CDC) reveals that motorcyclists are a greater risk of having accidents.
Statistics reveal that helmets can reduce the risk of deaths by a whopping 37%. Moreover, they reduce the risk of head injuries by an impressive 69%. You see, motorcycle helmets protect the area around the forehead and the chin bar. During a collision in an accident, a motorcycle helmet will protect the facial and head area.
We strongly encourage you to invest in a full-face helmet, as it offers superior protection and coverage than open-face helmets. Motorcycle helmets tend to be an expensive purchase. However, it is better not to look for cheaper bargains. When it comes to protecting yourself from a head injury, how can you value money over quality?
Be sure to shop from a fully certified helmet provider that provides superior quality and comfort.

Gadgets for Eye Protection
Many helmets do not offer eye protection, while some come with visors that offer eye coverage. If your helmet does not provide eye coverage, you must invest in additional accessories. Be sure to get some kind of eye protection gear, such as sunglasses or goggles. Aside from accident protection, they will protect your eyes from dust particles, gravel and other debris.
Investing in eyeglasses or goggles also offer protection against sunlight glare and another discomfort. It is highly advisable to invest in a full-face helmet to protect your face and eyes.

Tool Kit
Be sure to invest in a toolkit that stocks all the tools you might need in case of a roadside accident or repairs. A well-stocked, multi-purpose toolkit includes screwdrivers, pliers, Allen sockets, cable ties, and towels.
Many riders avoid investing in toolkits for they believe they might not run into any repair or maintenance needs now, while that may be convenient for short and everyday commutes where you can easily find a repair shop. In the case of long road trips and journeys, you need to take preventive measures. Besides, owning a toolkit can help you save money in case of basic maintenance and repairs.


Moreover, when you're headed out for a long road trip, be sure to invest in a self-bunded fuel tank. This will help you store up extra fuel for the journey.