Written by Tess Sanders Lazarus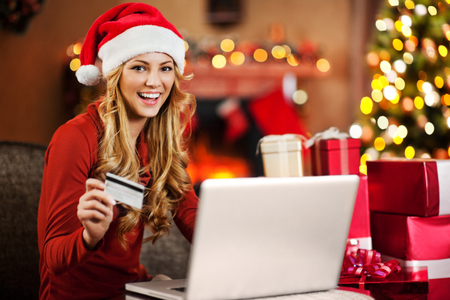 With more than 56% percent of the Australian population now owning a passport, it is no surprise the Australia Government recorded over nine million trips overseas at 2017 financial year end.   A whopping 61 million passengers were carried on flights around the country in twelve months, totalling $71 billion in revenue as at June 30, 2018. These figures are increasing each year as Australians continue their love affair with travel.
According to Roland Bleyer, founder and CEO of Creditcard.com.au – a site which provides the most comprehensive comparative information for credit cards in Australia, "most travellers use their credit card to purchase travel."
"In fact, many people will seek to use points and other benefits accumulated to purchase their travel," Roland added.
"That's why credit cards connected to airlines are growing in popularity. Cards such as the Virgin Australia Velocity Flyer Credit Card offers zero interest for the first 14 months and enable users to earn velocity points on purchases and also receive a $129 Virgin gift voucher each year.
"Qantas and Jetstar offer a range of options as well. Many provide bonuses including bonus points to encourage you to select their card over others in the market.
"Because so many people purchase travel and other related expenses for end of year getaways, it is important to make sure you are getting the best return for your spend – points or bonus points, and where possible use points you have accumulated to reduce your cost."
Roland Bleyer has some good advice for people when it comes to credit cards. Choosing the best card for bonus points comes down to where you shop the most, and which cards offer the most bonus points, as well as introductory bonus points, which can be anywhere from 5,000 points to 20,000 points just for signing up with the card.
"While it is important to get as many benefits as possible from your spend, there are also some things to be wary of," Roland said.
"There are five things to look at:
–        Use the card to buy everything you can on it to maximise the benefits generated through the card
–        Pay off the balance completely to avoid paying any interest
–        Make monthly repayments on time and even set up automatic payments to ensure you never get charged interest
–        Use the card to spend in rewards partner stores where possible to multiply points bonuses
–        Use bonus points before they expire or build up if there is a limit
"Bonus points are a great thing to have, but you need to be smart about how to generate the most points  and work hard to maximise all the benefits you can from the card.
"The key thing to remember is that some credit cards allow bonus points to expire, or have a limit on how many you can build up, and other cards don't.
"So when choosing a credit card, think hard about how you will want to use your points. All in all though, they are a great credit card feature as long as you manage them well.
"If you are thinking about travel at the end of the year, or looking to do more travel in the future, look at whether your existing credit card is structured to maximise benefits for you or not. If it is not, then you need to look at other credit card products. By changing to a better suited card, you could significantly increase the benefits you generate from your travel spend.
"My advice is hurry, and get yourself sorted – ideally before you book, or if you have already booked, before you travel."
Creditcard.com.au
is the market leader in online credit card comparison. It is user friendly and includes a simple to use search engine which enables users to search credit cards by a number of different of fields and requirements. It is considered by many to be the best place for free and objective information about all the credit cards available in Australia.