Leederville was lit up with YMCA's new youth festival
Written by

Samantha Desport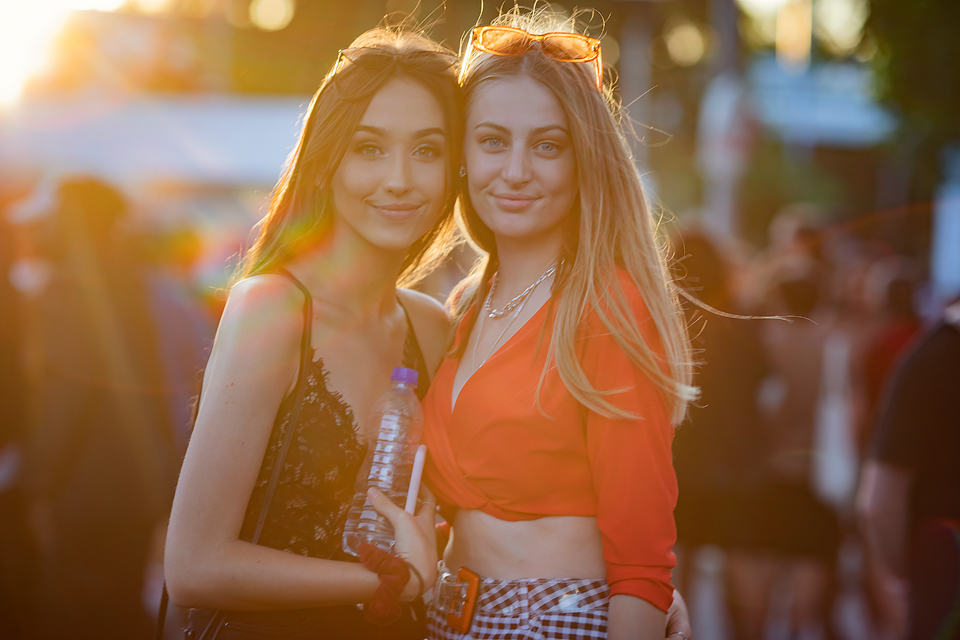 On Sunday 3 March, Leederville was vibing as approximately 2,000 young people revelled at YMCA's first Collision Festival, a free youth-led event aimed at empowering, showcasing and celebrating the many talents and achievements of young people across Western Australia.
Based at the iconic YMCA HQ arts hub, the Festival ran from midday to 10pm. Festival goers, most aged between early teens to mid-twenties, enjoyed interactive workshops and inspiring keynote presentations from 23-year-old disability rights activist and youngest ever senator, Jordon Steele-John from the Greens' Senate, former Matilda's Olympian turned lawyer Tal Karp and a panel of young women (Jamilla, Bella Nicholls from Demon Days and from Phoebe from Your Girl Pho) talking about women within the music industry.
The three live music stages were heaving. The main stage showcased local WA headliners including Demon Days, Spacey Jane, Your Girl Pho, whilst the Hip Hop stage was on fire as local talent spat out dope raps, emcees enjoyed open mic sessions and street dancers showcased their epic moves. The Sweet Oblivion stage, in the HQ gig space, was literally throbbing with people pogoing and banging to the sounds of Super Highway, King Mantis and Homebrand.
"We are delighted with the Festival and how well it was received. We wanted to combine entertainment with community engagement to empowered young people from all walks of life and I think we achieved that!", explains Tia Sandhu, YMCA Youth Projects Coordinator, and the brainchild behind the festival.
"The Festival went without any hitches or problems. As an all ages event, it was a drug, alcohol and smoke-free event and the young people respected that," confirmed Andrew Rigg, Youth Services Manager - YMCA HQ.
Jacqui Gilmour, mother to a 15-year-old who attended confirmed "My daughter attended Collision Festival on Sunday with friends. I want to say a huge thanks and congratulate you for providing this safe, fun environment for youths. She had an awesome time!"
"We're hoping to make this youth festival an annual event and hope in time it will grow into something similar in size as Fringe Festival as it is desperately needed for our local young people to provide a space for them to be heard, network and be inspired by other young people", confirmed Ross Kyrwood, CEO of YMCA WA.
For visuals go to Instagram @collisionfestival or search #collision19
Collision Festival was proudly sponsored by YMCA HQ, Lotterywest, Murdoch University, The City of Vincent and Healthway.
• The YMCA has been in WA for well over 100 years, with the first association branch opening on Hay Street, Perth, in 1869
• YMCA Perth was run by volunteers in the early days, and although faded out in the late 1890's, was firmly re-established in 1908 by Dr Samuel Macauley
• Throughout its history YMCA WA has held a focus on working with young people through activities such as sports, camps, arts, leadership programs and services such youth work and youth hostels
• We believe social impact, health, wellbeing and positive change in society hinges upon the ability for us to inspire, engage, listen and work with the potential of the young
• From 1914-1918 YMCA Perth provided services in a peacetime military camp and for armed services in Australia and war fronts
• Now a true social enterprise, YMCA WA takes a community focused approach to service delivery in the following areas to fund our mission work:- o Childcare; early learning centres, outside of school hours care, vacation clubs
o Health and wellness; recreation services
o Community Services
o Vocational training
• YMCA WA's mission work is grounded in providing relevant and powerful youth services for young people to have their voice heard. Key services include: o Youth mentoring
o Youth counselling
o Youth drop-in centres
o Youth Parliament
• In 2015 YMCA Perth changes name to YMCA WA to reflect the services offered across the state of Western Australia