Keep mosquitos at bay this season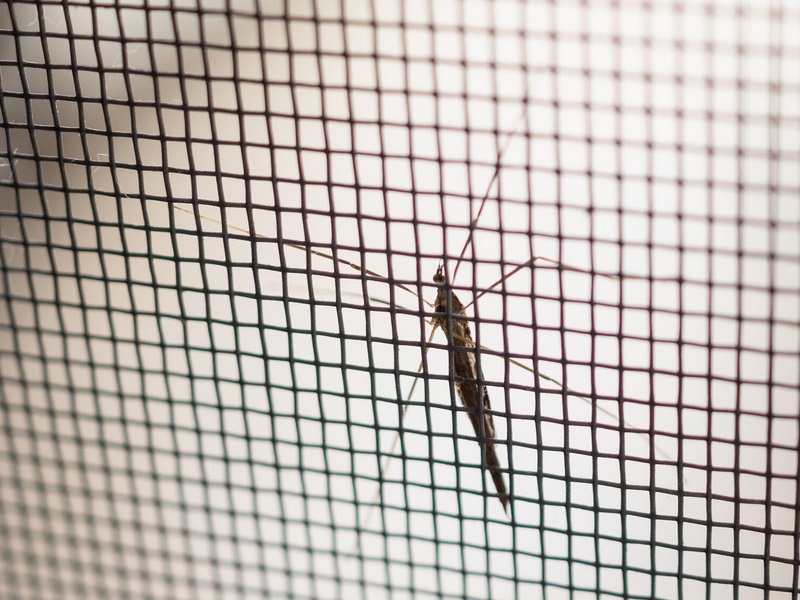 Australia's beautiful summer weather usually means sun, sand and ice creams, but it also signals the start of mosquito season, and this year is set to be worse than normal.
The Bureau of Meteorology showed Australia was warmer and wetter than average for November, with warmer than average days and nights likely for almost all of Australia throughout the summer months. This mixture of hot weather combined with the heavy rainfall we've had has made the nation a haven for mosquito breeding.
"Mosquitoes and flies thrive in wet and warm conditions, both of which we have experienced in recent weeks, and now is the time to prepare the home to help minimise pesky bites," says Andrew Weeks, Business Development Manager at Cyclone, who has spent the past eight years developing insect screen products for the Australian market.
There are hundreds of different types of mosquitos in Australia. Alongside an irritating itch and swelling, mosquitos can spread diseases including Ross River virus, Zika virus, and dengue fever.
"In today's climatic conditions, smaller insects like mosquitoes and sandflies are a growing problem, and not all insect control products are created equal," he continued.
Weeks said that a few basic steps to prepare your home and careful selection of insect control products was important to effectively target mosquitoes and flies. Here are his top five tips:
1. Repair or install insect screens to windows and doors. This is a home's first line of defence against summer bloodsuckers. Look out for insect screens that have a higher number of strands per inch. Miniweave insect screening from the Cyclone range features approximately 18 x 30 yarn strands per inch, which creates a weave structure with smaller apertures. This is almost double that in standard fibreglass insect screening, which is approximately 18 x 16 strands per inch. This super fine mesh prevents even small insects entering the home.
This tight weave structure and popular charcoal colour of the Miniweave mesh also helps to reduce sun-glare when looking out through the screen.
2. Extend your screens. Rainwater tanks, septic tanks, and vent pipes all need to be screened as well with mosquito proof covers. Be sure to seal all gaps around the lid, and ensure leach drains are completely covered too.
3. Spray your home, not just your bodies. Use an insect surface aerosol to occasionally spray in dark hiding places, such as under furniture, inside cupboards and behind curtains. Installing wall-mounted, automatic systems containing active ingredients such as DEET or pyrethrins, is also an easy and effective option for combating flies and mosquitoes.
4. Remove any potential breeding sites outside the home. Tip away any pooled water and add secure lids to outdoor bins and tanks. Store unused items, such as buckets and spare pot plants, upside-down and under-cover.
5. Flush regularly. Gutters, bird baths, drain sumps and outdoor pet watering bowls should all be cleaned regularly to help keep bloodsucking bugs at bay. Swimming pools need to be kept well chlorinated, filtered and free of dead leaves otherwise even these can become breeding grounds.
Cyclone insect screening is available nationwide at Bunnings Warehouse Stores and all good hardware retailers.
To find out more, visit www.cyclone.com.au

About Cyclone –
With a prestigious history that extends for more than 100 years, Cyclone has become the most respected name in gardening tools, landscaping and insect screening. They've got your back with products suited to a comprehensive range of domestic and commercial tasks. Designed with comfort and quality in mind, Cyclone tools are built tough to last a lifetime.
About AMES –
AMES Australasia develops, sources and supplies innovative products that help enhance the homes, landscapes and lifestyles of all Australians. The company owns a range of iconic lifestyle brands including Cyclone, Hills, Nylex, Northcote Pottery, Tuscan Path, Westmix and Kelso.