Cosmetic Physician shares 5 cosmetic treatments you can do without your friends knowing
It's no secret that cosmetic treatments are on the rise in Australia. In fact, we're so enamoured by plastic surgery that we've jumped past the United States when it comes to procedures per capita
1
. In 2017, 500,000 cosmetic procedures were carried out in Australia, including $350m dollars' worth of Botox injections.
2
Despite their increase in popularity, accessibility and affordability, Cosmetic Physician Dr Phoebe Jones finds that many of her patients are still inquiring about cosmetic procedures they can undergo to improve their appearance yet keep it a secret from friends, family and colleagues.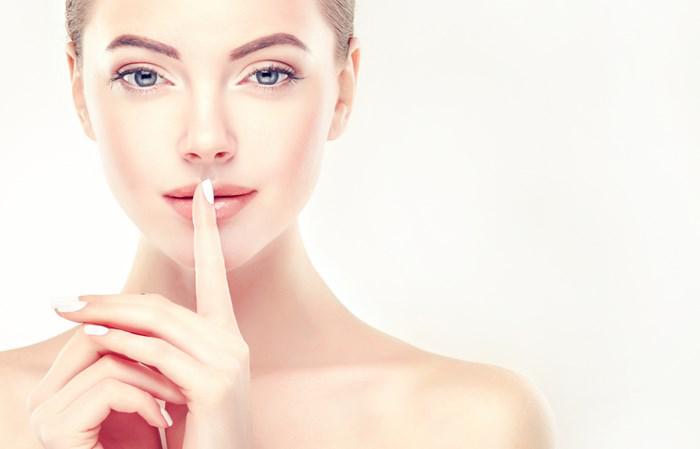 "While there are plenty of individuals happy to openly discuss cosmetic treatments they have undergone, there seems to be no shortage in people that would rather their cosmetic treatments go under the radar," said Dr Jones.
"From unwanted attention, fear of judgement, not wanting to justify their choices, embarrassment to disapproving partners, there are multiple reasons why people choose to keep treatments to themselves," said Dr Jones.
Dr Jones encourages patients to have a basic maintenance plan to gradually improve their skin, wrinkles and volume over a period of time. "It is less noticeable, better for the wallet and also prevents you having to deal with nosy, judgemental people picking apart the cosmetic work you may or may not have had done," said Dr Jones. "The goal is that in five to ten years you look as good as, if not better, than you do now. If you do constant little treatments a few times a year, not only will it save you from needing a big job every few years but also the changes are subtler, that people are less likely to pick up on treatments," she added.


Here Dr Jones, shares five cosmetic treatments you can do without your friends knowing.
#1 - Frown lines or crows feet anti-wrinkle injections
"These are two great areas to start with," said Dr Jones. "Anti-wrinkle injections will lift and open the eyes and make you look more awake and less grumpy! I find, if you leave the forehead lines alone it is less noticeable that you've had a treatment," she added.
"Laser treatments are one of our most popular treatments for more supple, radiant and even skin," said Dr Jones. "You can do this with one bigger treatment such as a laser peel or resurfacing or opt for continual smaller treatments like a laser facial. The beauty of laser facials is that you can explain glowing skin away by crediting your new face cream or juicing craze!" added Dr Jones.
#3 – Skin boosters and injectable moisturisers
Skin boosters and injectable moisturisers are both hyaluronic acid injectables that are designed to improve the skin but not change the structure of your face, making them a perfect cosmetic treatment that will make your friends none the wiser! "The boosters are injected into the skin to help with radiance, moisture and collagen stimulation while injectable moisturisers are injected just under the skin and have a plumping effect which helps with moisture, fine lines and collagen stimulation. Your doctor will be able to let you know which treatment is the best option for you," said Dr Jones.
#4 – Biostimulators
"If you aren't looking for instant results, biostimulators are an excellent treatment," said Dr Jones. "As we age, we lose volume in the periphery of our face (temples and pre-auricular area, which is the area in front of our ear). This leads to a cascade of volume loss downwards, leading to jowelling and deep marionette lines which can be addressed by using fillers and/or biostimulators," she explained.
"Biostimulators are great as they allow you to create your own collagen over several months which has a volumising, lifting and skin tightening effect which lasts years," she said. "If you are patient, seeking gradual, long lasting results and want to keep your treatment under the radar, then this treatment is for you!" said Dr Jones.
#5 – Hand Treatments
"When people think of cosmetic treatments to maintain a youthful appearance, they'd rarely consider a treatment to their hands, but hands can be extremely ageing," said Dr Jones. "I like to take a two-pronged approach when treating hands. If they are looking very sun damaged, a laser treatment is necessary to get rid of sun spots and improve texture. Age also brings about volume loss and the back of the hands can appear very bony with prominent veins. This is easily resolved with hyaluronic acid filler. Several mLs are required, but it tends to last three times longer than on the face, so it is often well worth the investment," she said.
About Dr Phoebe Jones
Dr Phoebe Jones is a professional, highly trained and trusted cosmetic doctor that specialises in delivering more beautiful and youthful skin through the use of injectables and laser therapy.
Since graduating with a Bachelor of Medicine from The University of Sydney in 2011, Dr Jones has worked as both a clinician and a researcher. Dr Jones currently practises as Concept Cosmetic Medicine.


1 The Australasian College of Cosmetic Surgery (ACCS), 2017
2 The Australasian College of Cosmetic Surgery (ACCS), 2017