Bad habits of casino players that are costing them money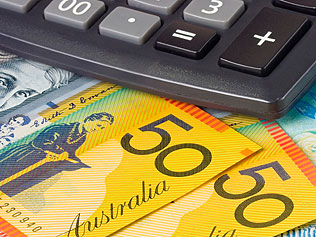 Yes, there are many bad habits of casino players that are actually costing them money. Money that they could have saved, or that they shouldn't have used in the first place. 
This is the one problem that many gamblers have or regular guests at casinos. They have some bad habits at casino slots or at the tables that are costing them at the end of the day. They are getting angry, betting more and start losing money they should not have lost. With this information, you will get to know some of the information and tips about the bad habits of casino players and how you should prevent it from happening in the first place. 
Bad habits of Casino Players
There are dozens of bad habits that casino players have that is costing them huge problems at the end of the night. Problems that could have been avoided if they knew that these were bad habits and how they could have been avoided. 
These are the top three bad habits of casino players that you should know and should make sure about, before your next trip to the casino. 
Playing with greed
The number one mistake that gamblers are making. Playing with greed. It doesn't matter if you are just a casual gambler that is playing for the fun, or if you are a serious gambler. The moment that you start becoming greedy, this is where you are losing money.
When someone is starting to win money, they want more. Maybe with the next round, they will win big. This is what they are thinking. And, then they are betting larger or playing the casino slots even more. It is normally when they start to lose. The more they lose, the more they are playing because the next round will be the winning round. The secret is to stop the night, the moment that you start winning. Take your winnings and go home. 
Using your ATM in the casino
This is a huge mistake and a really bad habit. You are taking your ATM card with you in case you might need it. You have lost all your money, so you are quickly going to the ATM in the casino to withdraw more money. Just to continue gambling a bit more, or to try to win. 
It is when people are starting to use money that is mend for other things. Maybe for food, or for utility bills that still need to be paid. This means that you might have a great night, but tomorrow morning, you will not have any money left for the month or to pay the essential things in your home. Leave your ATM card at home. If your cash is finished, go home. 
Emotional gambling
Not only one of the worst habits to do but also one of the most dangerous ones as well. Getting angry while you are at the casino. This can be frustration or anger. Or, worse you were angry even before you went to the casino. 
Playing while you are emotional, or getting emotional when playing is the reason why you are losing so much money every time at the casino. Getting angry because you are losing means that you are going to play more, betting more and using more money. Getting reckless and losing more money, is going hand in hand with emotional gambling. This is also where gambling problems start.
How to get rid of bad habits?
The problem is to get rid of bad habits when gambling isn't as easy as what it might sound. The first step is to know what your bad habits are. You can't get rid of these bad habits if you can't identify them in the first place. 
The moment that you know your gambling bad habits, then you can start doing something about it. If you are greedy, you just need to stop after the first win. Just take the money and leave. Take a friend with you and tell him to ensure that you don't play further. Leave your ATM card at home. Not even if you are tempted to take it with you. Leave it and only take cash. If the money is done, go home. 
There are many bad habits of casino players that we need to know about. This is so that we can know how to spot our bad habits and to do something about it. Bad habits are also the first sign of gambling problems and need to be addressed as soon as possible. Remember these top 3 bad habits and look for the signs when you are going to the casino for some casino slot fun.